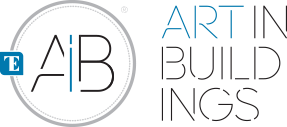 I am showing two large bodies of work–my older paper series and more recent container-ship inspired work–in this 2 person show with Alejandro Guzmán, organized by Time Equities' Art in Buildings program (curated by Eliana Blechman).
Opening on November 9th, 6 – 8 pm at 125 Maiden Lane in lower Manhattan, and up for 7 months till May 1, 2018.
Press release and images here.
Interview conducted with Eliana Blechman here.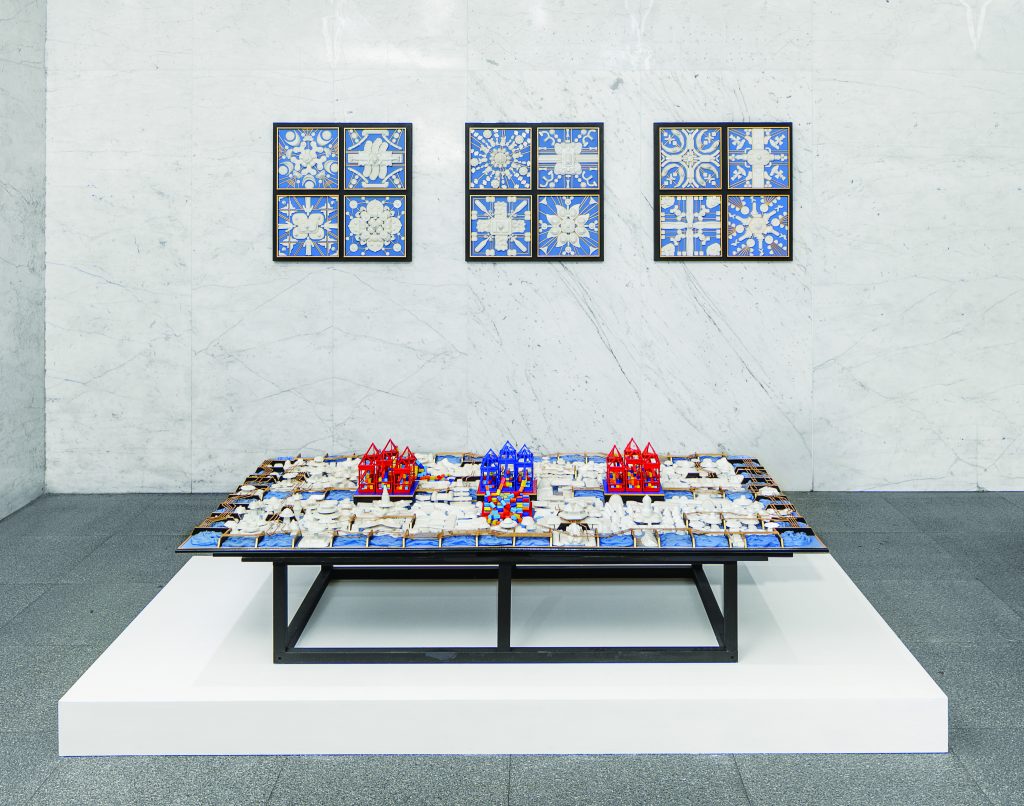 ******
In an interesting career twist, I am having a cafe show! The first incarnation of Griffins' Tales: Stories from Jackson Heights is now on view at Lety Bakery and Cafe at 77-07 37th ave in Jackson Heights, a very popular local joint with excellent flan, till the spring. These works marry excerpts from oral interviews that I conducted with longtime residents of Jackson Heights with intricate architectural drawings of facades. I am choosing to highlight stories that not only deal with how the neighborhood has physically changed, but also with race and class issues, as new waves of immigrants have arrived over the years. This is a work in progress which I will keep developing over the next year, continuing to interview, edit, and draw.
This project was made possible (in part) by the Queens Council on the Arts with public funds from the New York City Department of Cultural Affairs in partnership with the City Council.
And I got press!!! Here is an article in the JH Post about the project by Tara Law.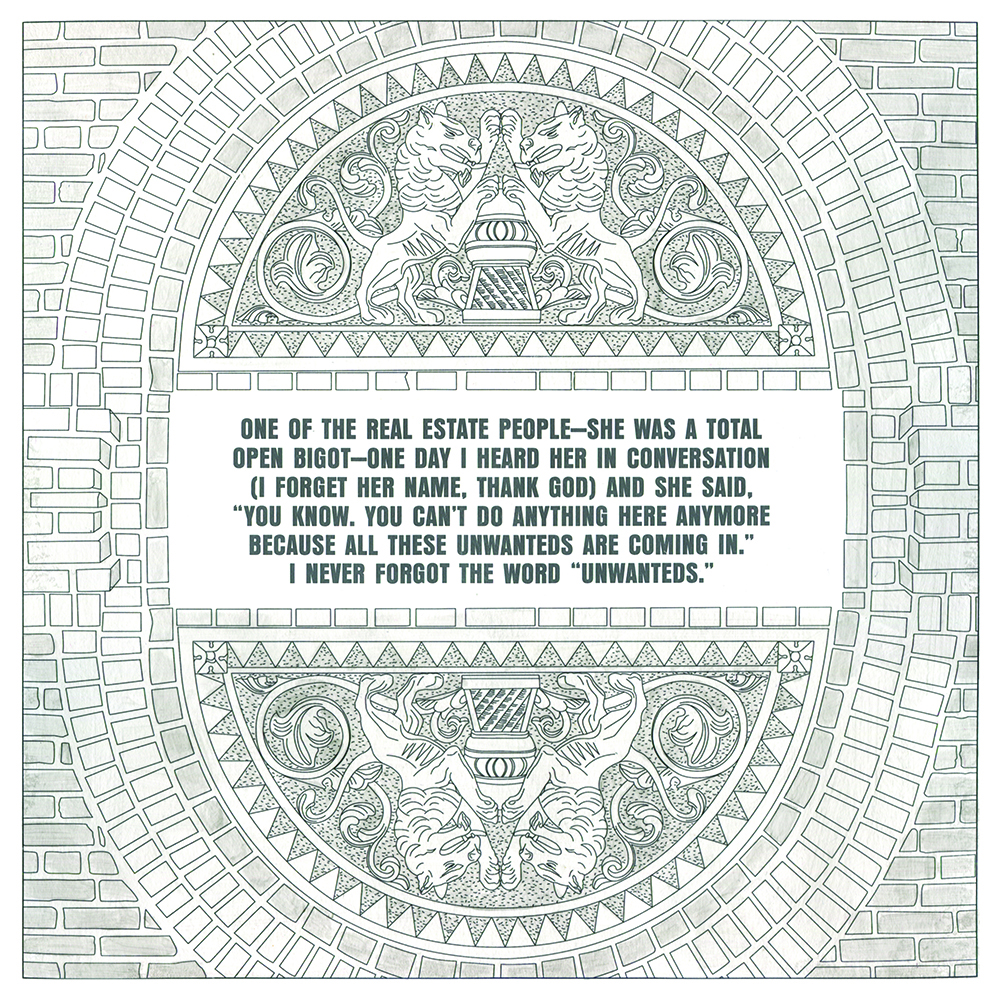 ****
I have been curating the new Jackson Heights Art Talk series which takes place monthly at E77 in Jackson Heights. (There are so many great artists in Jackson Heights but no venues to meet up and show work!) Here is our FB page.
****
Speaking of architecture, I participated in a group show at the Patchogue Arts Gallery in Long Island.
Details here.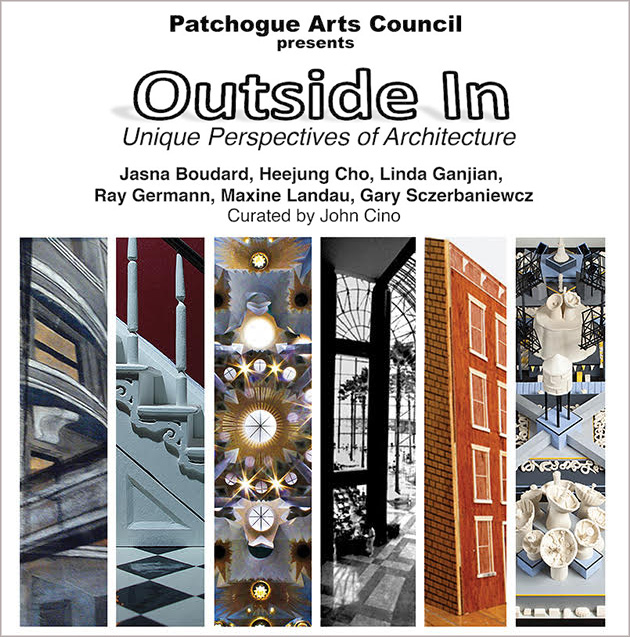 ****
I am happy to have participated in "The Structure of Things" at the Islip Art Museum this winter/spring curated by the indefatigable Beth Giacummo. I showed a new large-scale sculpture called Uncontained Consumption as well as four Consumerist Mandalas.
This link contains images of the Uncontained Consumption right after I installed it in the gallery.
Here are some of the Consumerist Mandalas laid out on a table (pre-install).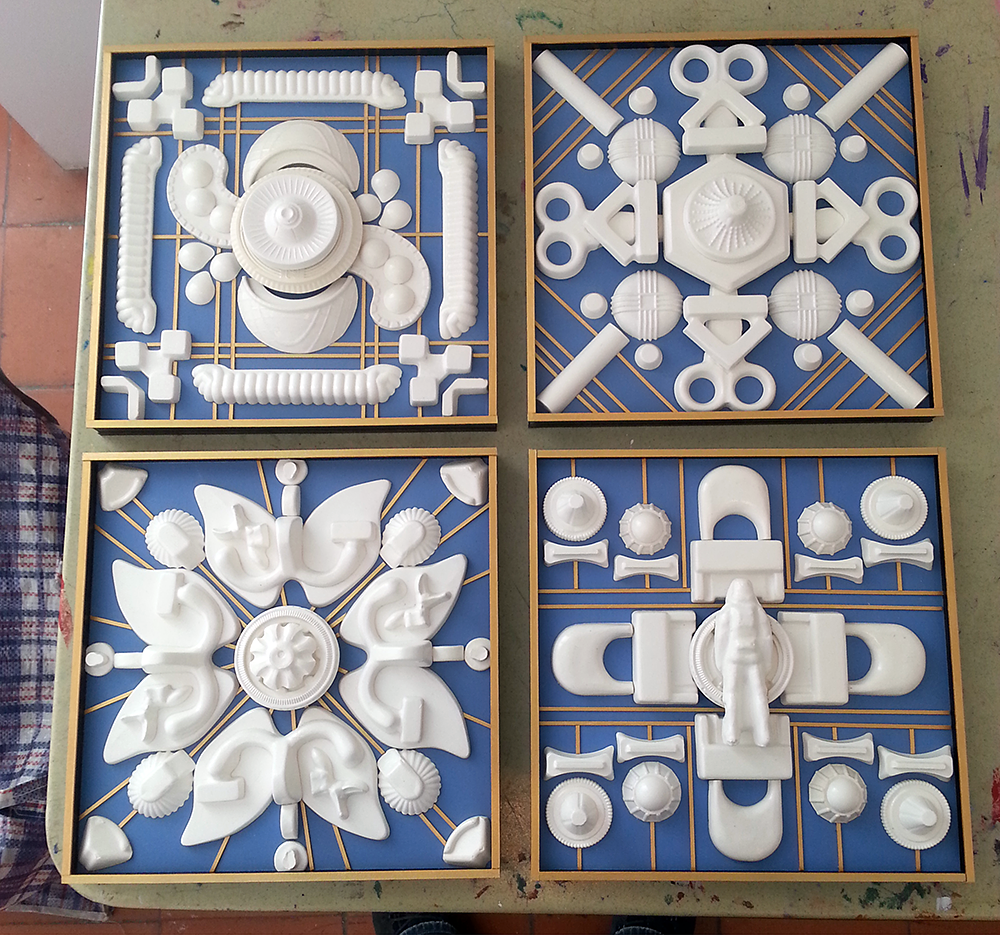 ****
I spoke as part of Open House New York on Saturday, October 15, at noon, at the MTA station I worked on. It's 111th street on the A line in Queens.
Here are some pictures taken by Kevin Noble. I worked with KC Fabrications in Gardiner, NY. The panels are acid-etched, and water-jet cut stainless steel about 2.5 ft x 4 ft. More details here.
***
Tiles from my Glimpses from A Queens Commute series are available through Auxiliary Projects in Brooklyn.
Nauset Press has some of my favorite early drawings available as digitally-printed archival prints.
Updated 1.15.2018