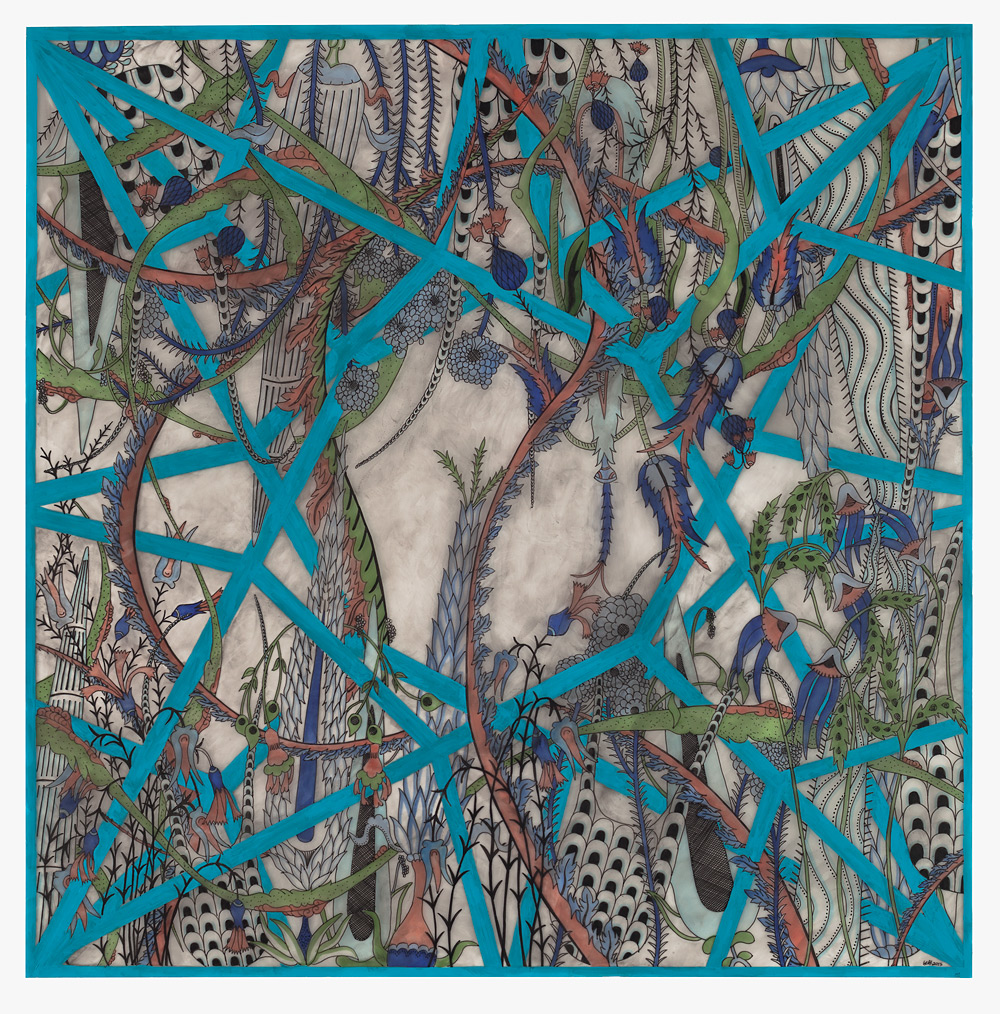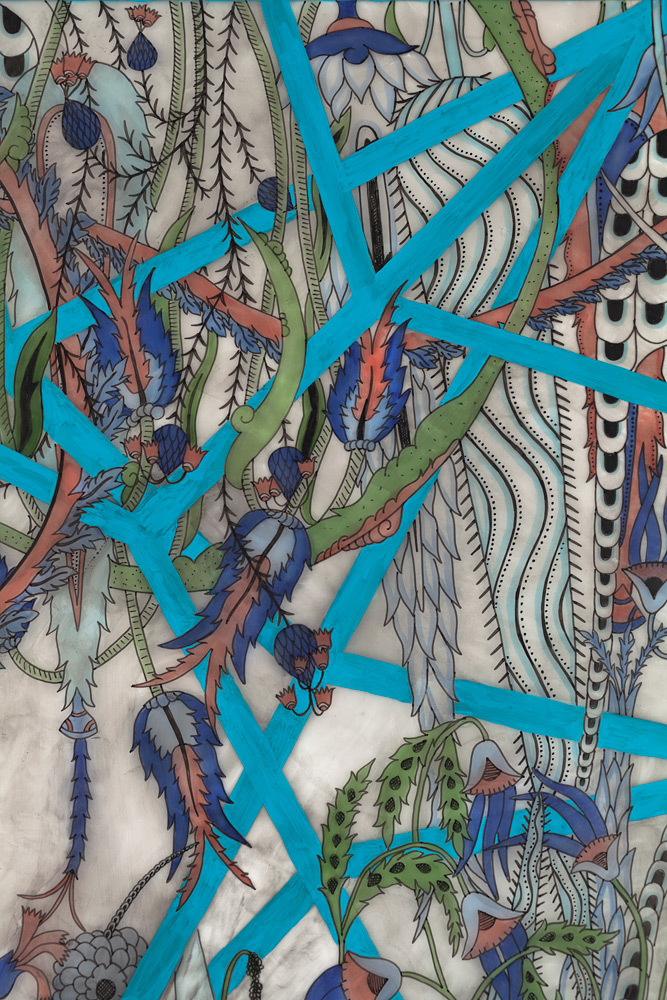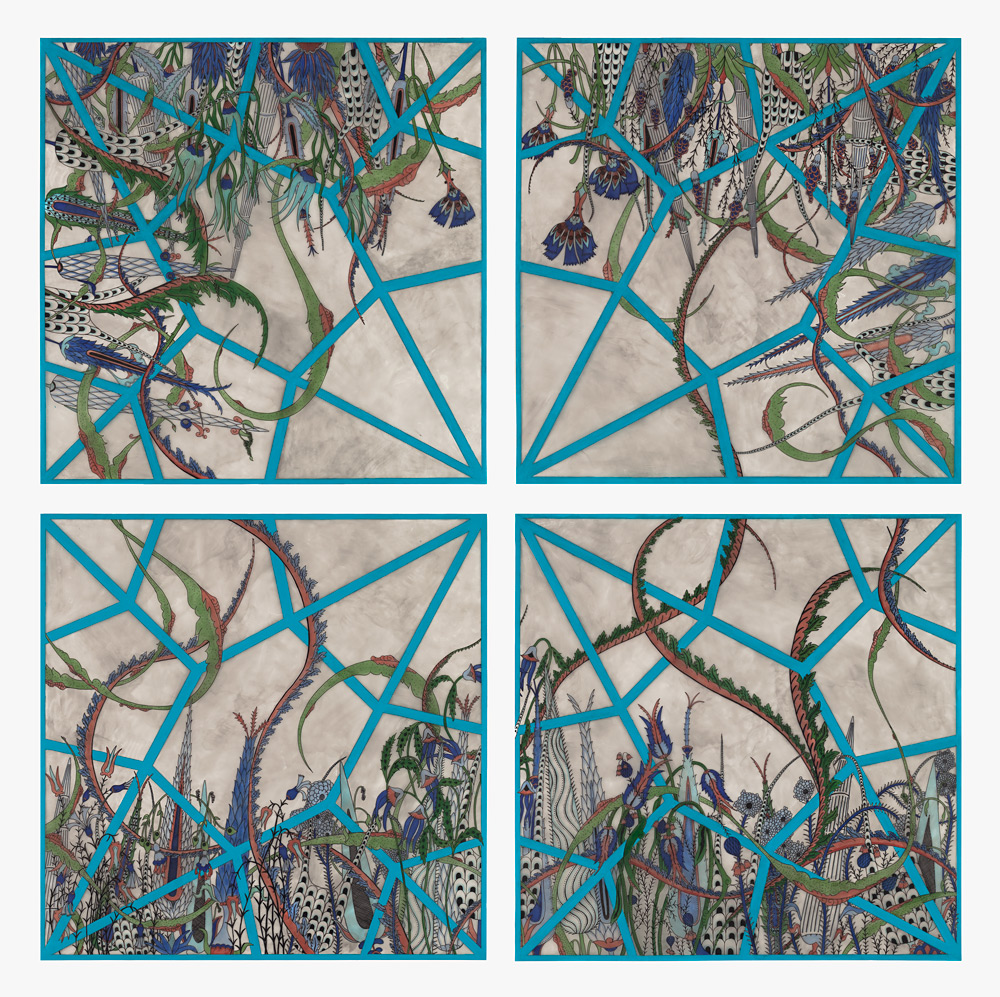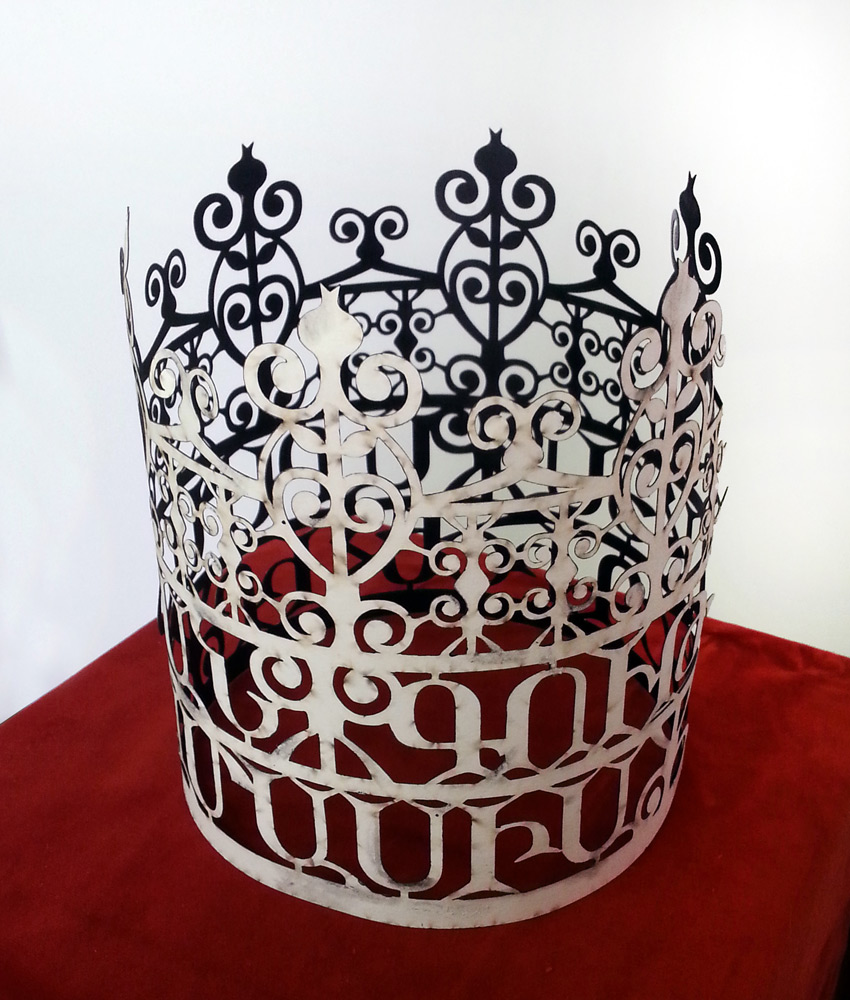 Sick Man of Europe (Drawings 1 and 3)
2′ wide x 2′ high (61 cm x 61 cm)
Sick Man of Europe (Drawing 2)
Dimensions: 4′ wide x 4′ high (122 cm x 122 cm)
Media (all): ink, pigment-based marker, acrylic on mylar
Date (all): 2015
Crown of Loss
20 cm diameter, 21 cm high
Date: 2015
Media: paper, acrylic paint, sealer
The imagery in Sick Man of Europe is based on Iznik tilework, but the composition is inspired by a passage from Grigoris Balakian's Armenian Golgotha: Memoir of the Armenian Genocide, where he describes the untended orchards and gardens of the village of Hadjin after its Armenian inhabitants had been deported. The wild, overgrown gardens choking with weeds struck me as a powerful metaphor for the absence of the Armenian population, and the fate that met them. Adapting the Iznik imagery into a disordered landscape, I'm trying to point at the sickness of the empire as well, as it descended into its own chaos.
Crown of Loss features the names of the four villages where my grandparents come from in Anatolia, written in Armenian. These villages are now essentially depopulated of Armenians.
This work was shown at Depo art center in Istanbul, Turkey as part of the Grandchildren: New Geographies of Belonging exhibition.