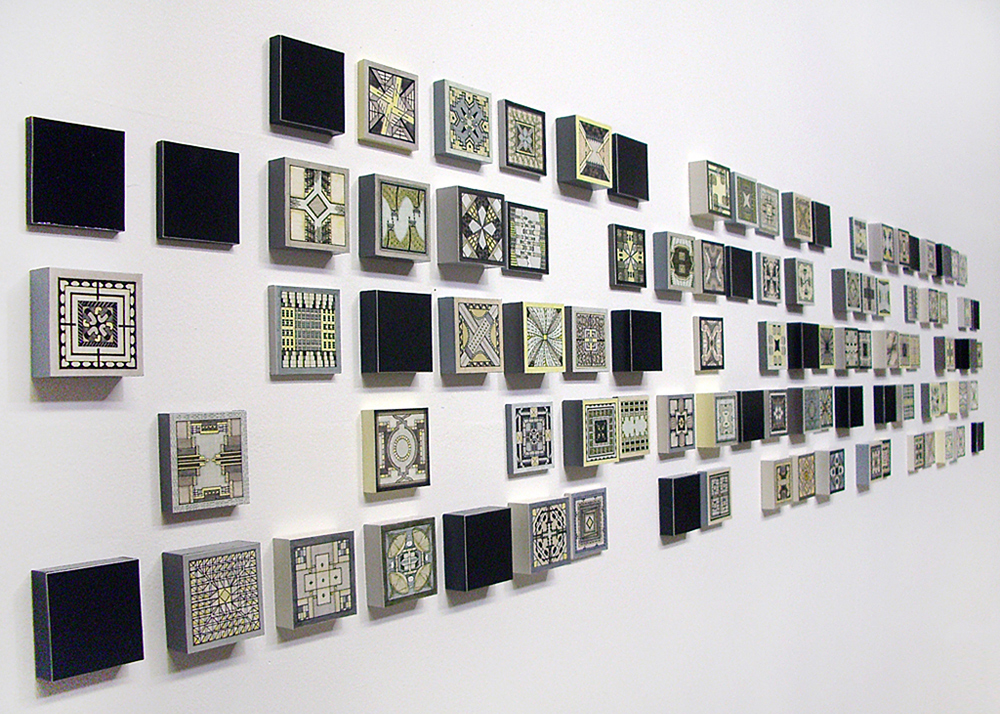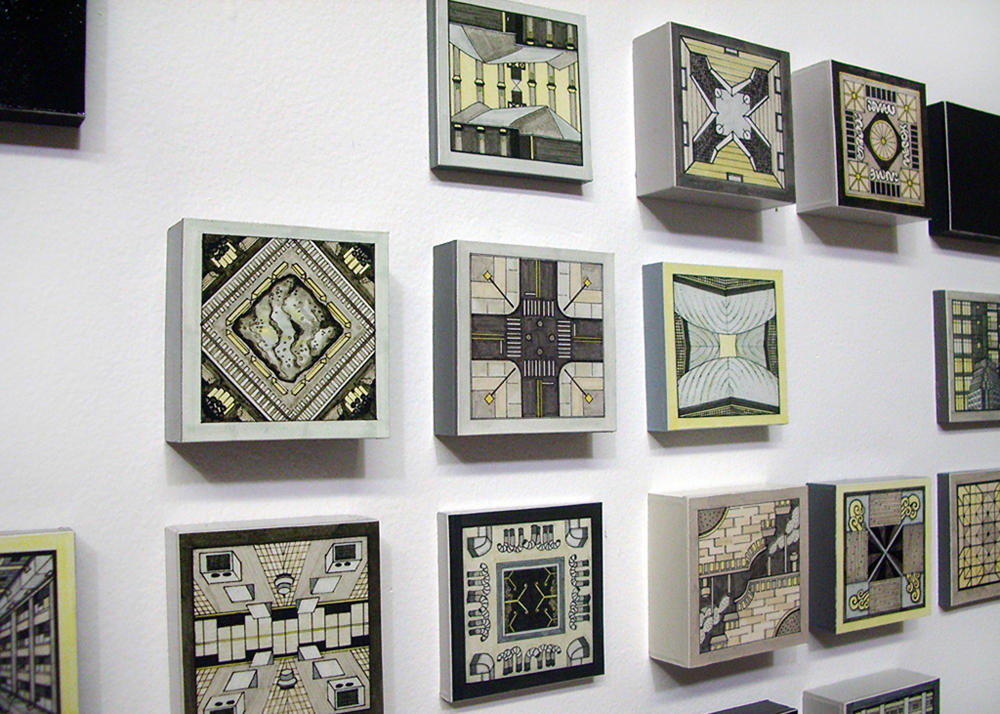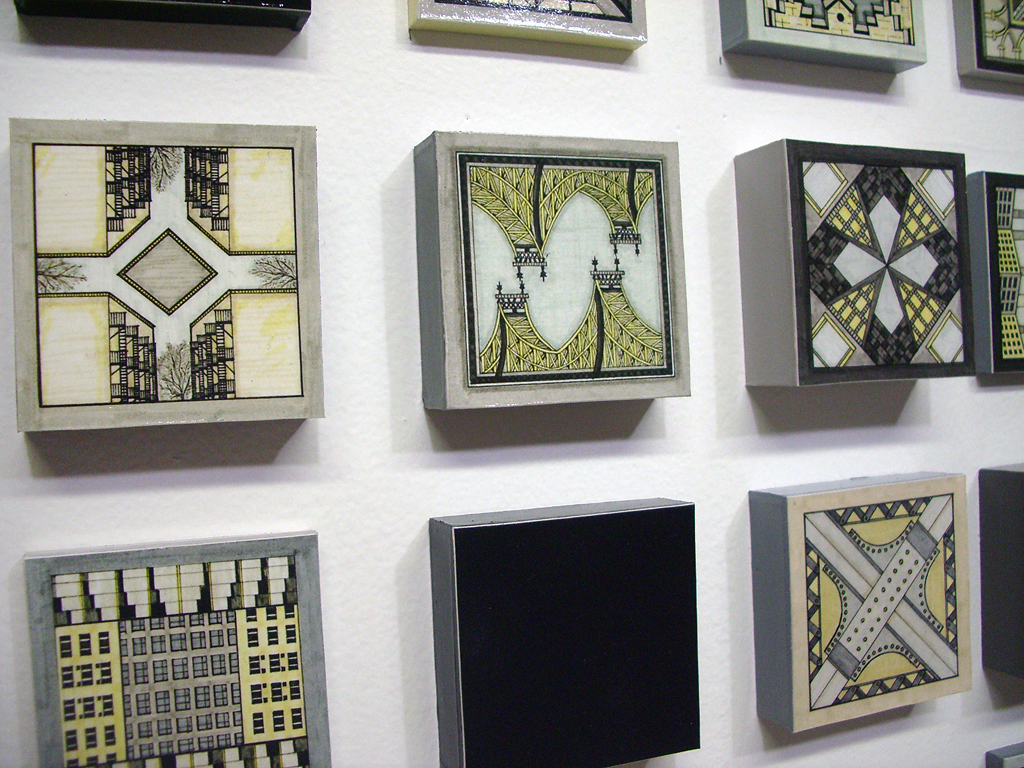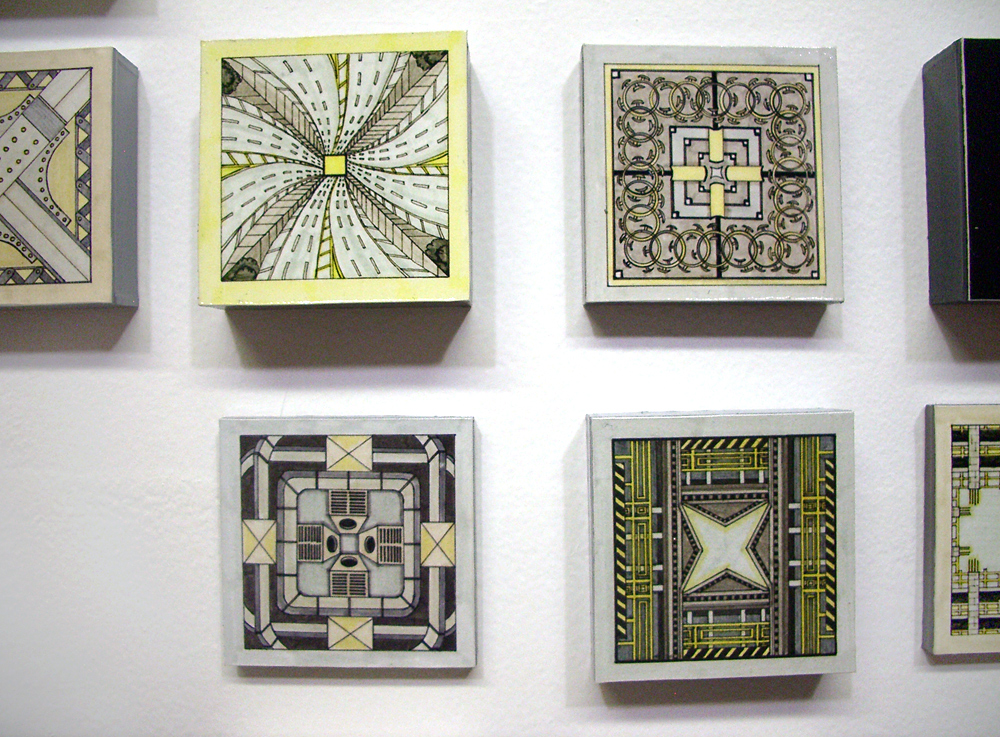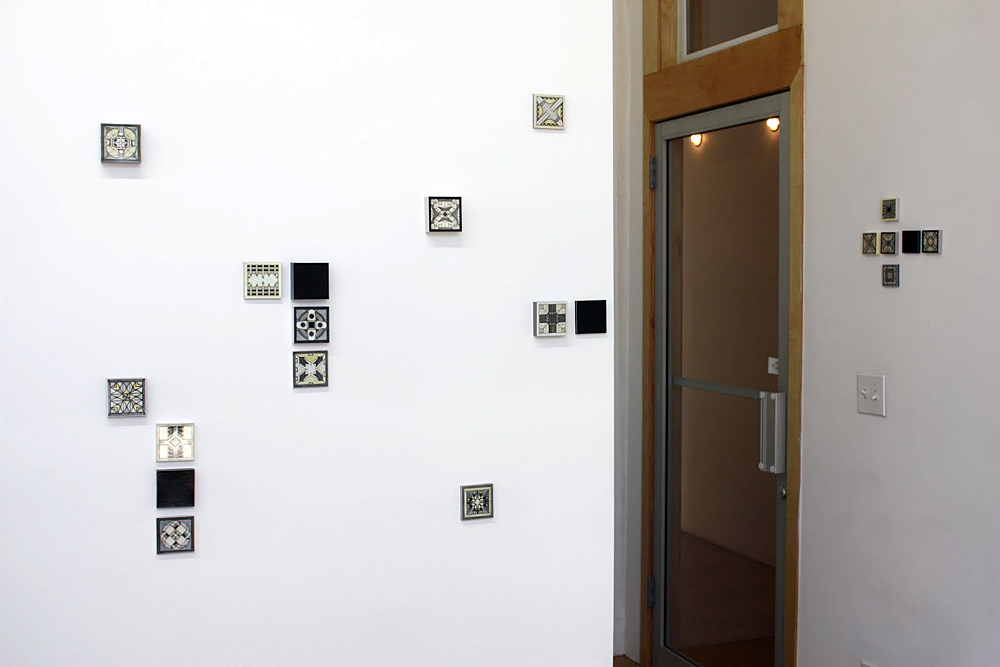 Glimpses from a Queens Commute
Dimensions: each tile is 2.5" x 2.5" x varying depths, or 6.35 cm x 6.35 cm. Installation is variable.
Date: 2013
Media: archival digital prints, archival board, archival glue, MSA varnish
A collection of drawings based on views from the elevated 7 train. Conceived as squares within a quilt, each drawing transforms elements from this landscape into symmetrical patterns. Original drawings were made with ink and marker, then scanned, printed as giclee prints, mounted on boxes, and sealed.
Some tiles are available for sale individually through Auxiliary Projects.