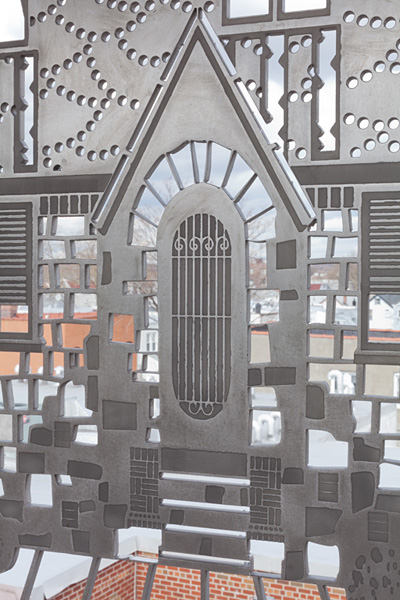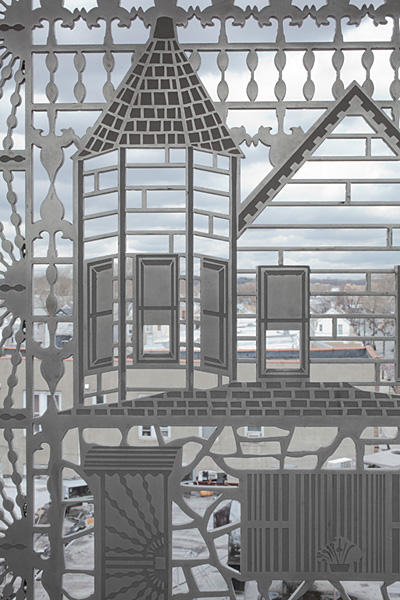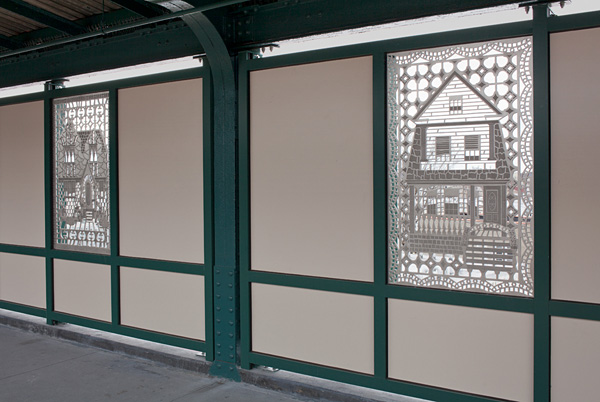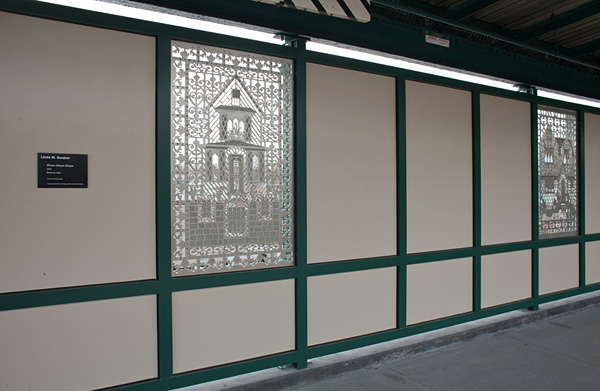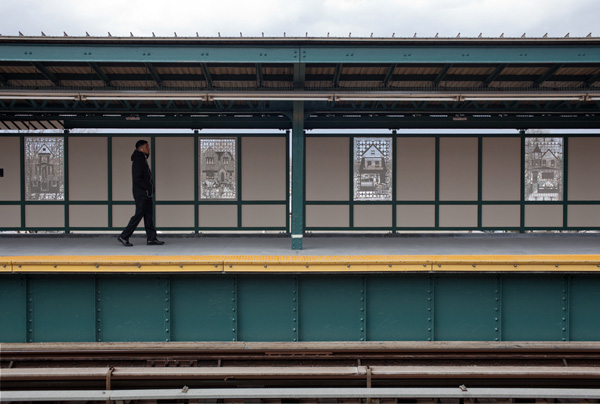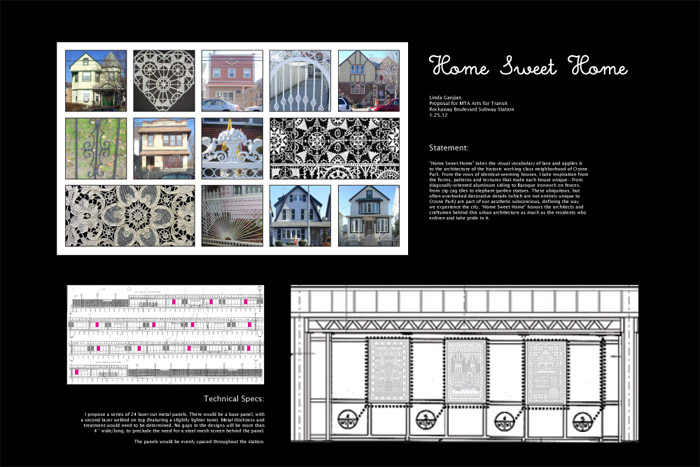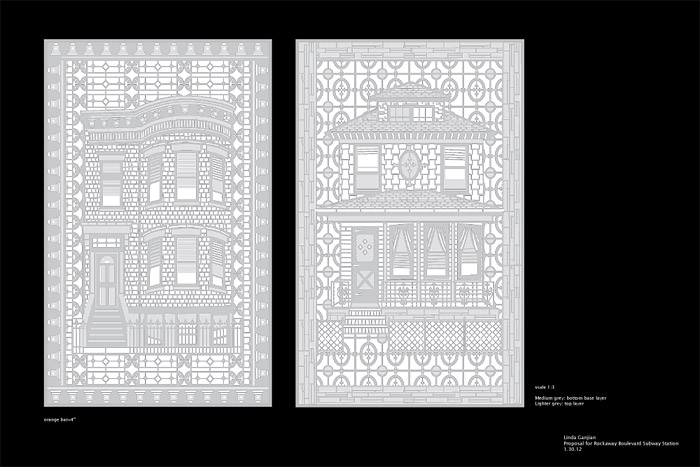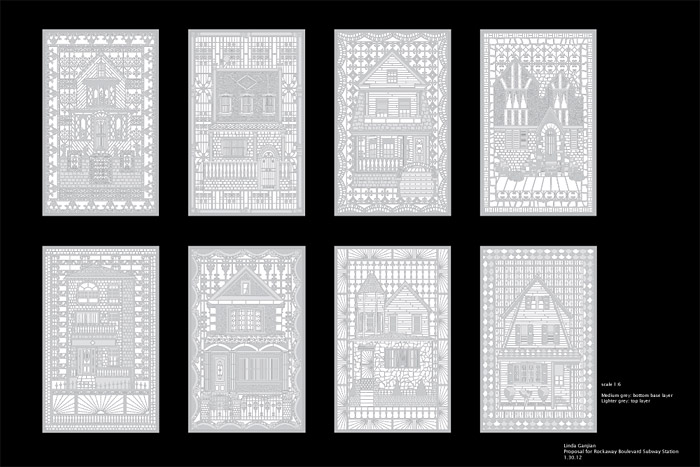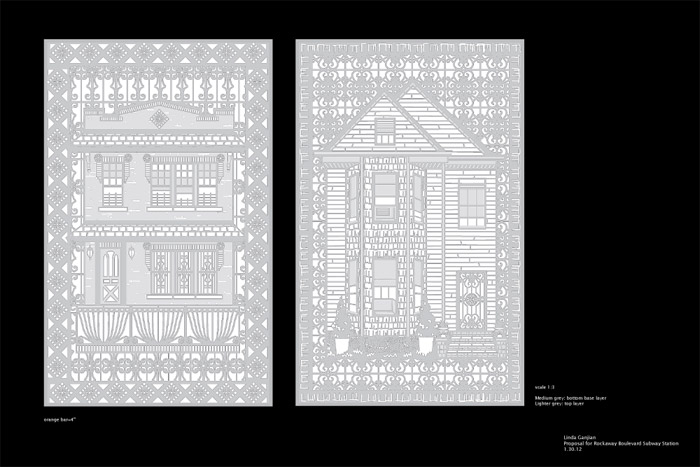 Home Sweet Home
Commissioned by MTA Arts and Design
Rockaway Boulevard Subway Station 111th street, A train
Dimensions: Each panel is 29" wide x 47" high (74 cm wide x 119 cm high).
Media: Stainless Steel (water-jet cut and etched)
Date: Installation March 2016
Fabricator: KC Fabrications, Gardiner, NY
Photography: Kevin Noble
Concept: Home Sweet Home takes the visual vocabulary of lace and applies it to the architecture of the historic working class neighborhood of Ozone Park/South Richmond Hill. From the rows of identical-seeming houses, I take inspiration from the forms, patterns, and textures that make each house unique–from diagonally-oriented aluminum siding to Baroque ironwork on fences, from zig-zag tiles to elephant garden statues. These ubiquitous, but often overlooked decorative details (which are not entirely unique to this neighborhood) are part of our aesthetic subconscious, defining the way we experience the city. Home Sweet Home honors the architects and craftsmen behind this urban architecture as much as the residents who enliven and take pride in it.