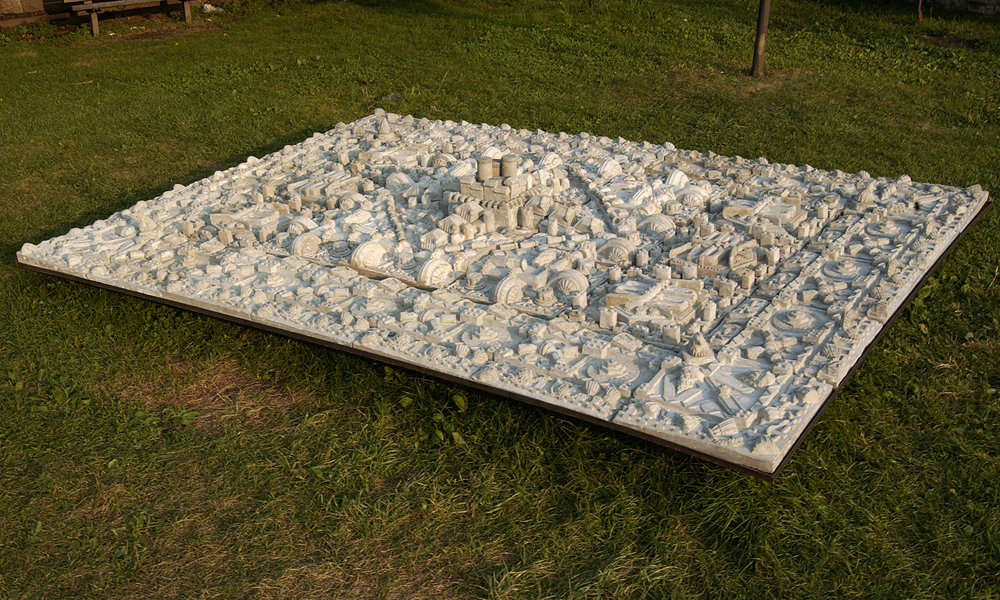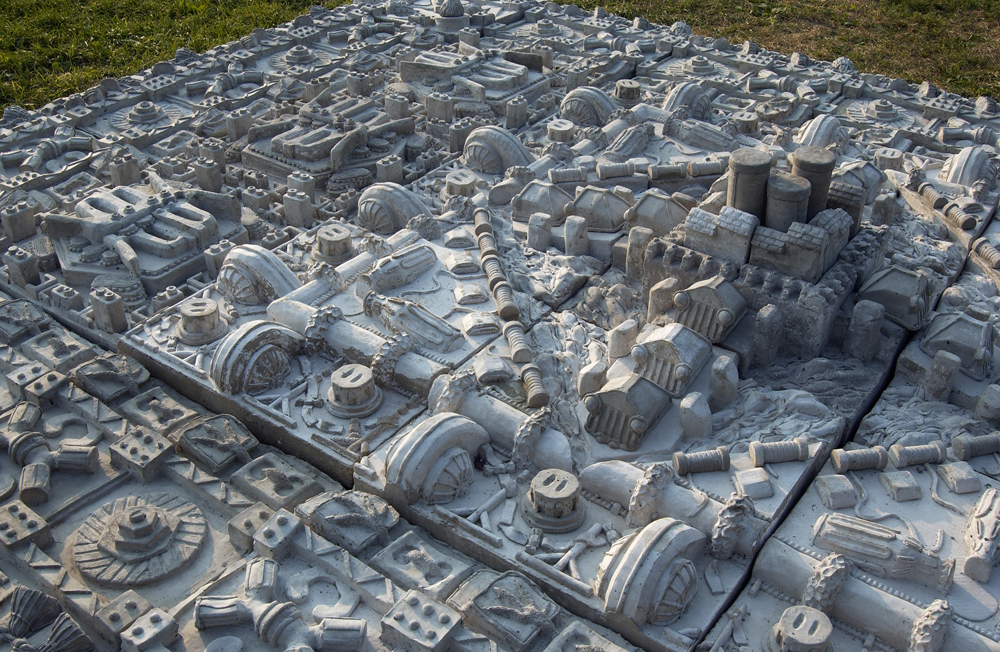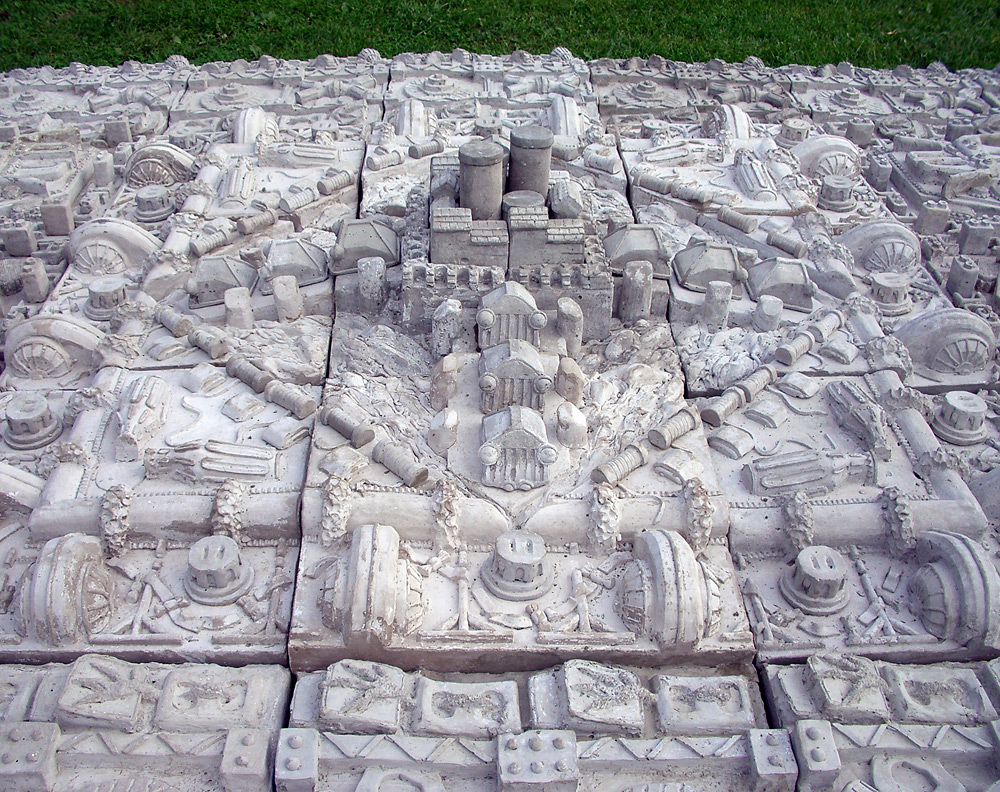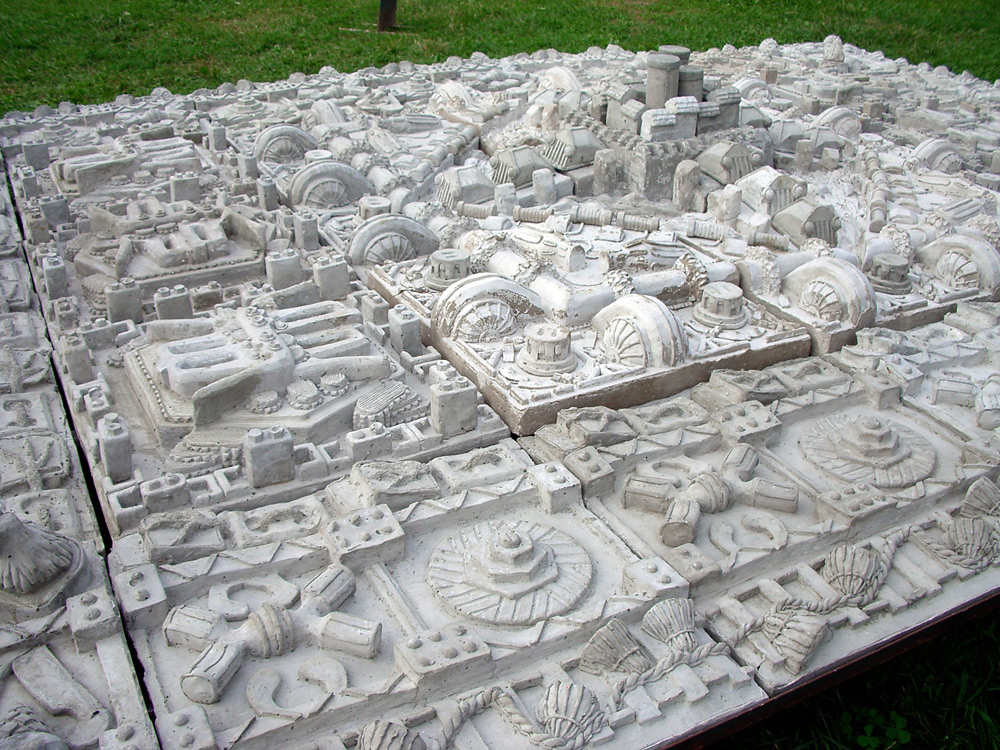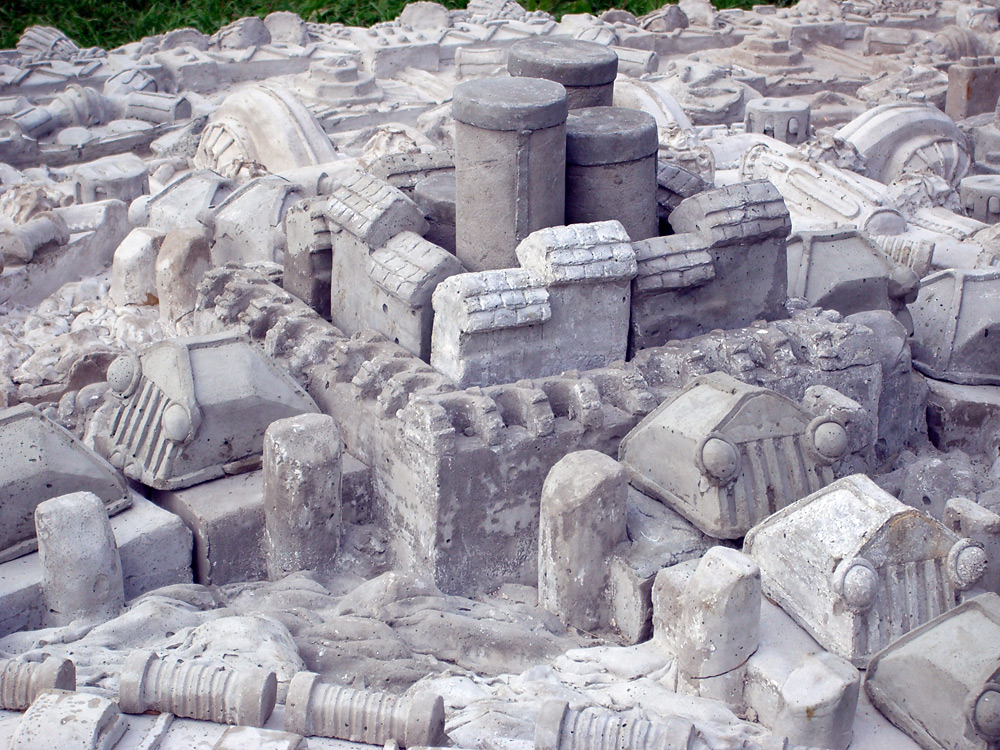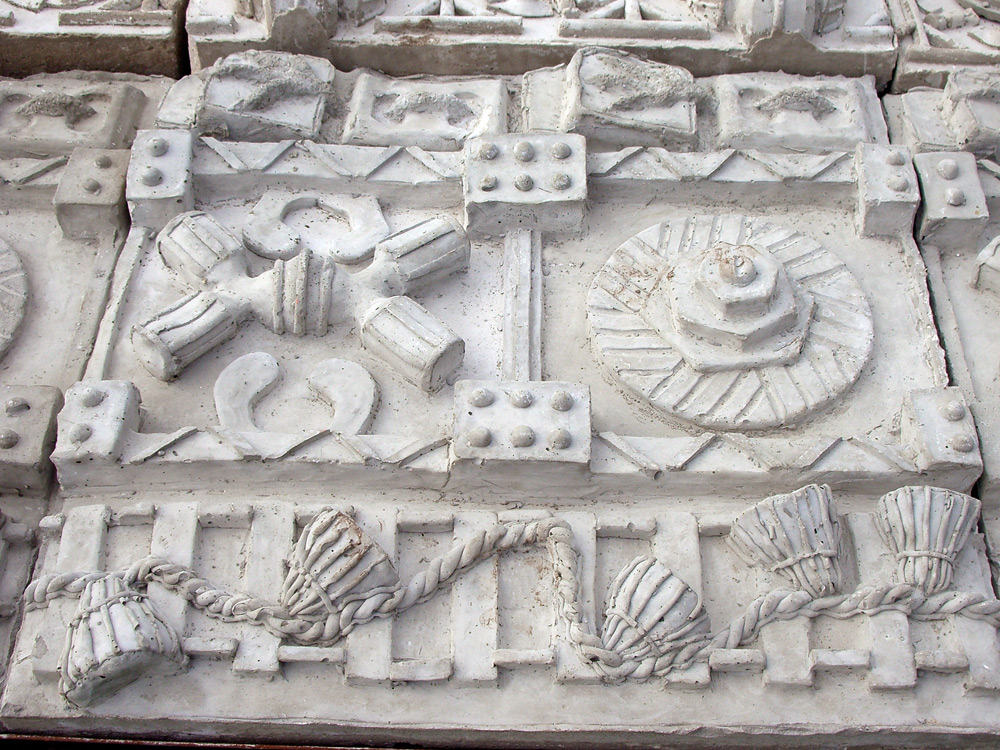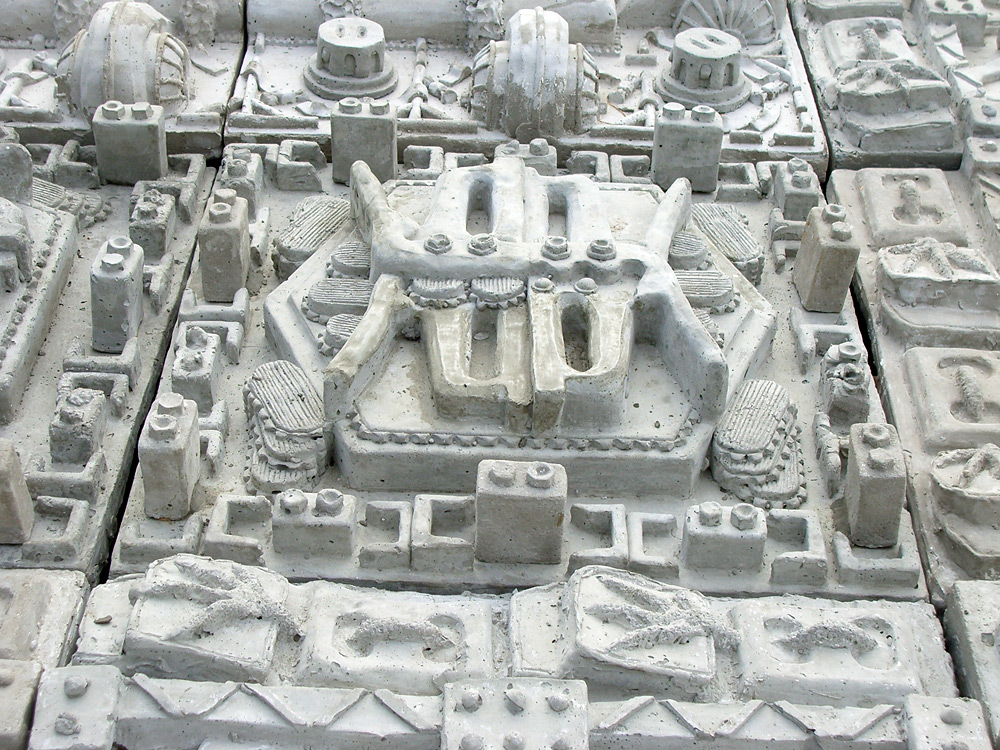 Bountiful LIC Memorial Carpet
Commissioned by Socrates Sculpture Park
Dimensions: 14′ wide x 10′ deep x 2′ high
Date: 2007
Media: cast cement, sand, steel frame
Concept: Bountiful LIC Memorial Carpet pays tribute to the manufacturing and architectural history of the Long Island City neighborhood in Queens where the park is located. Many of the forms are based on products that used to be made in local factories, some of which have only recently closed. Examples of some of the forms: electrical components, bread, Model T bodies, ice cream, batteries, staplers, Pepsi bottles, biscuits, even the trim for Big Bird's legs. Infrastructure and architecture are also referenced in railroad tracks, trolley poles, docks, elements from the demolished Bodine castle, and cement silos.