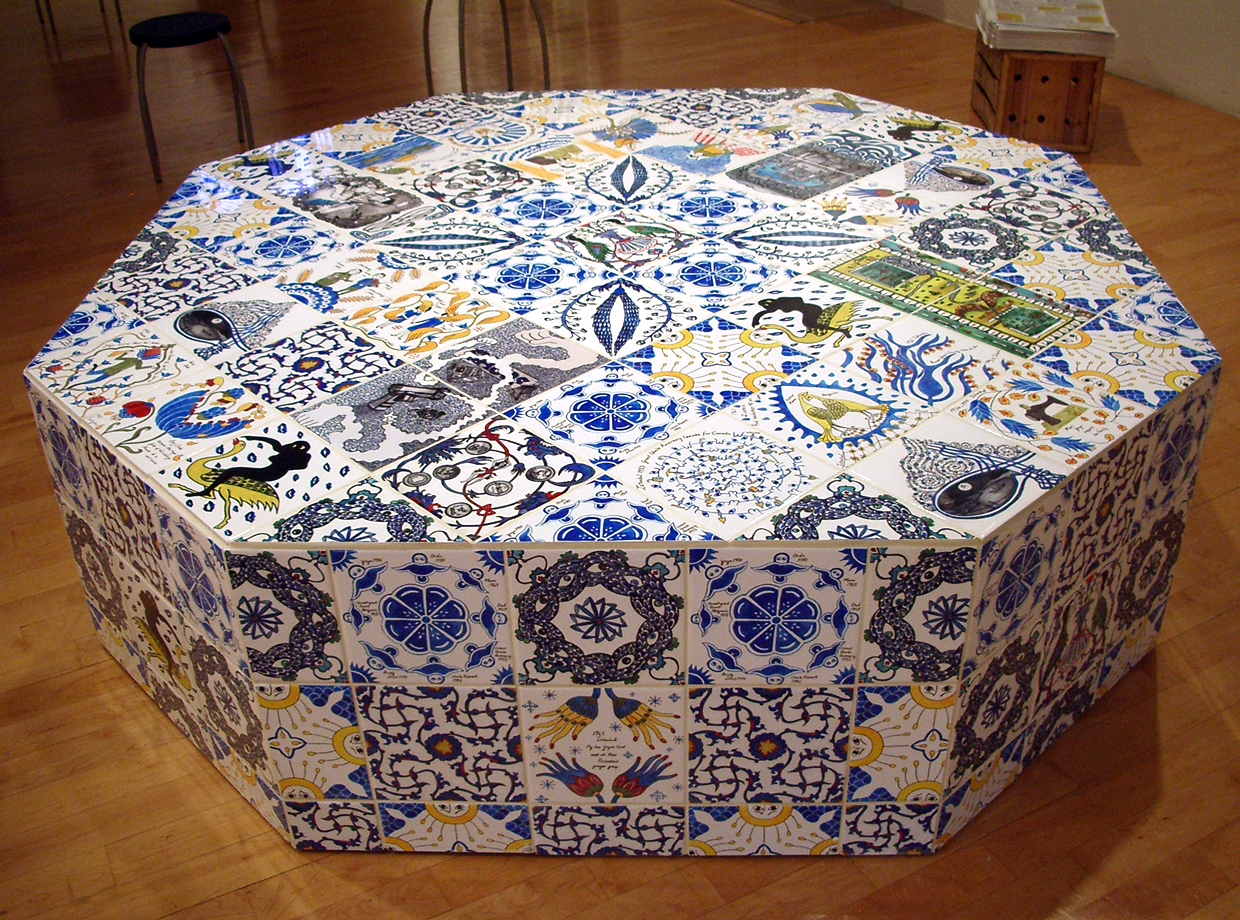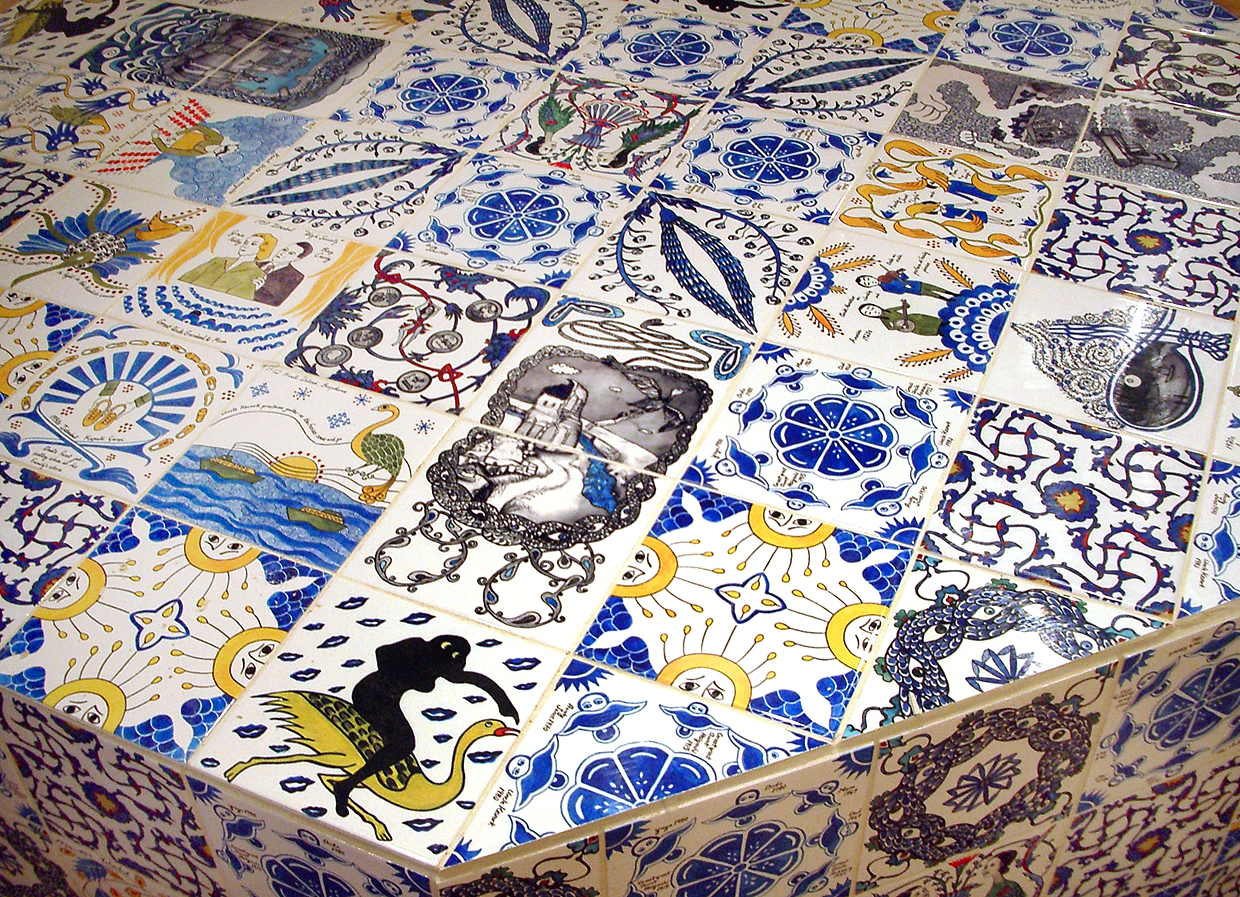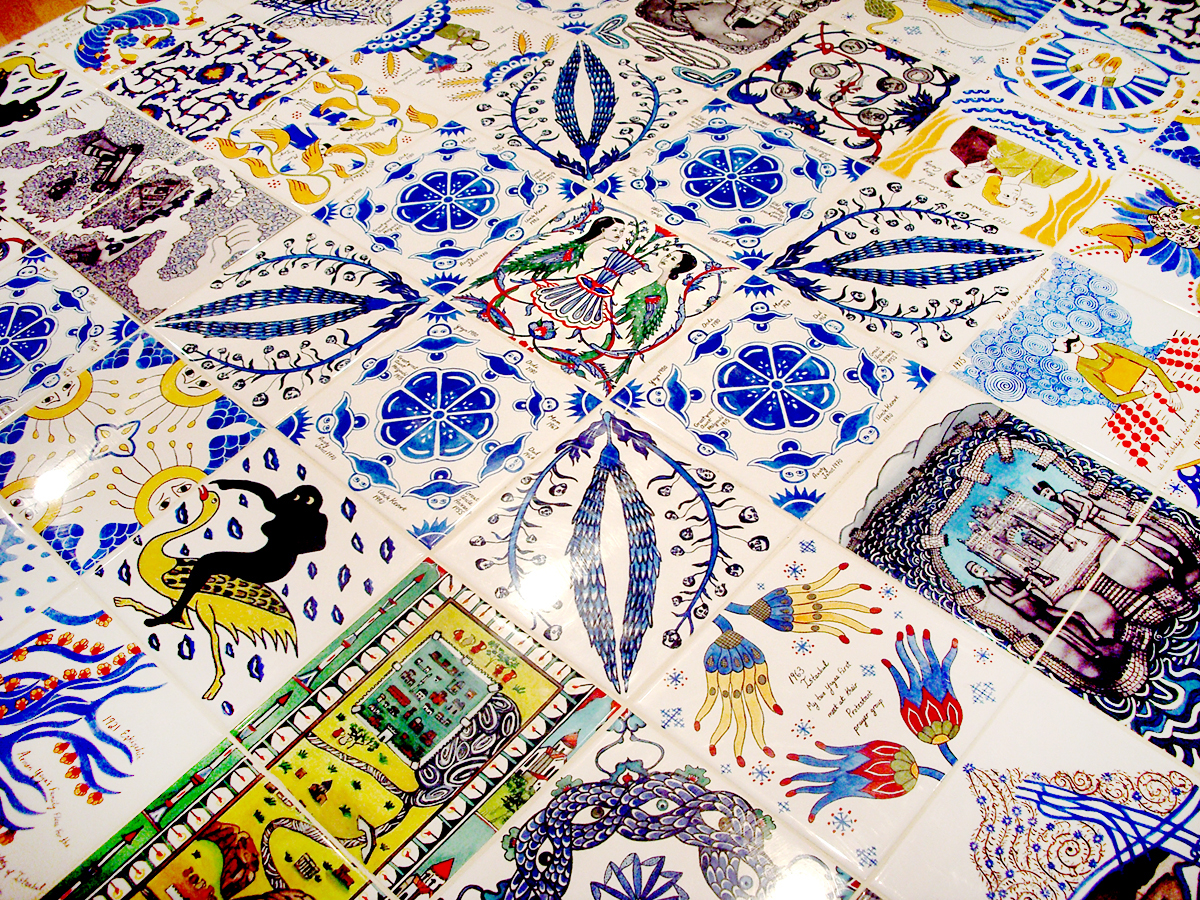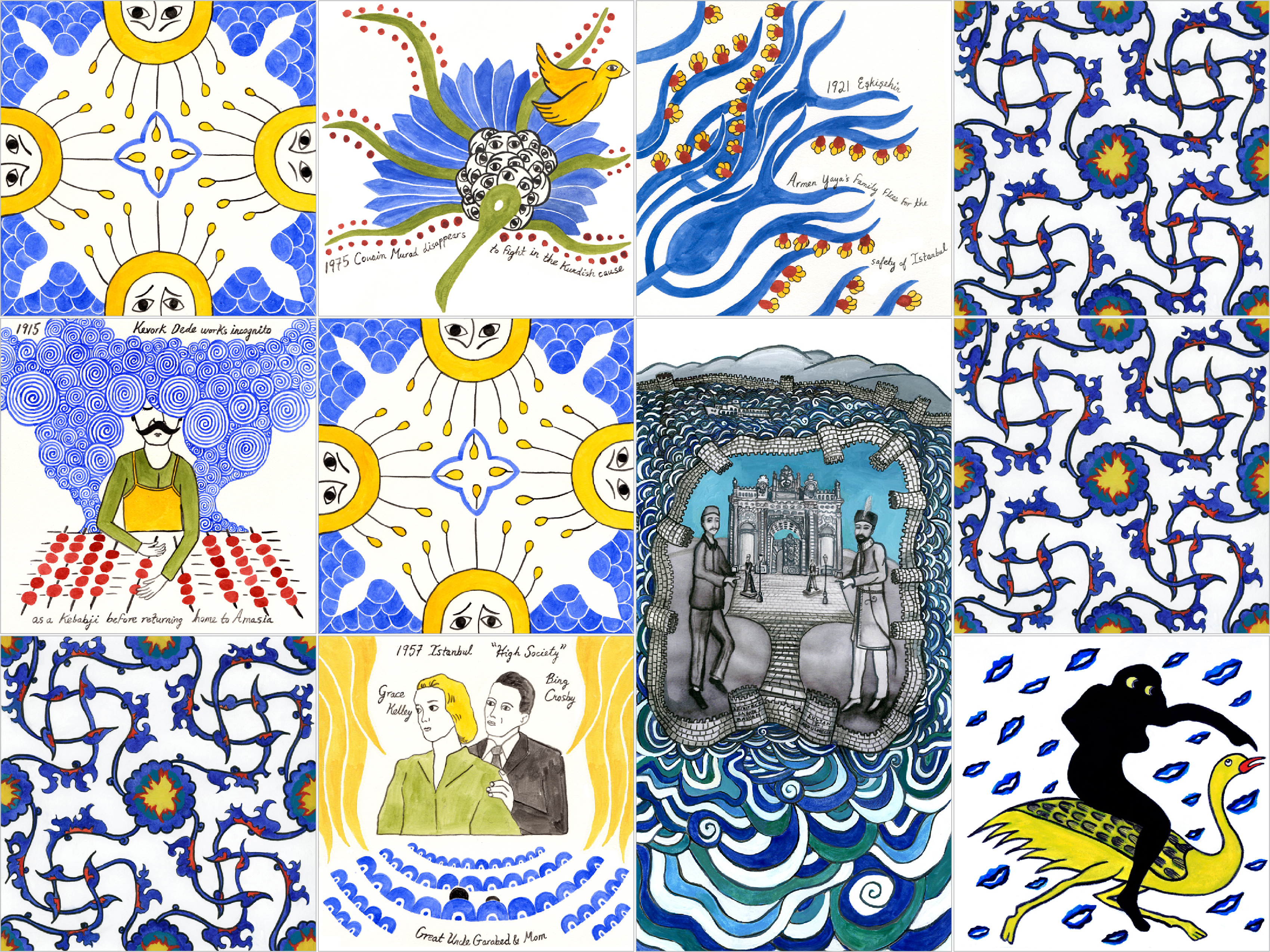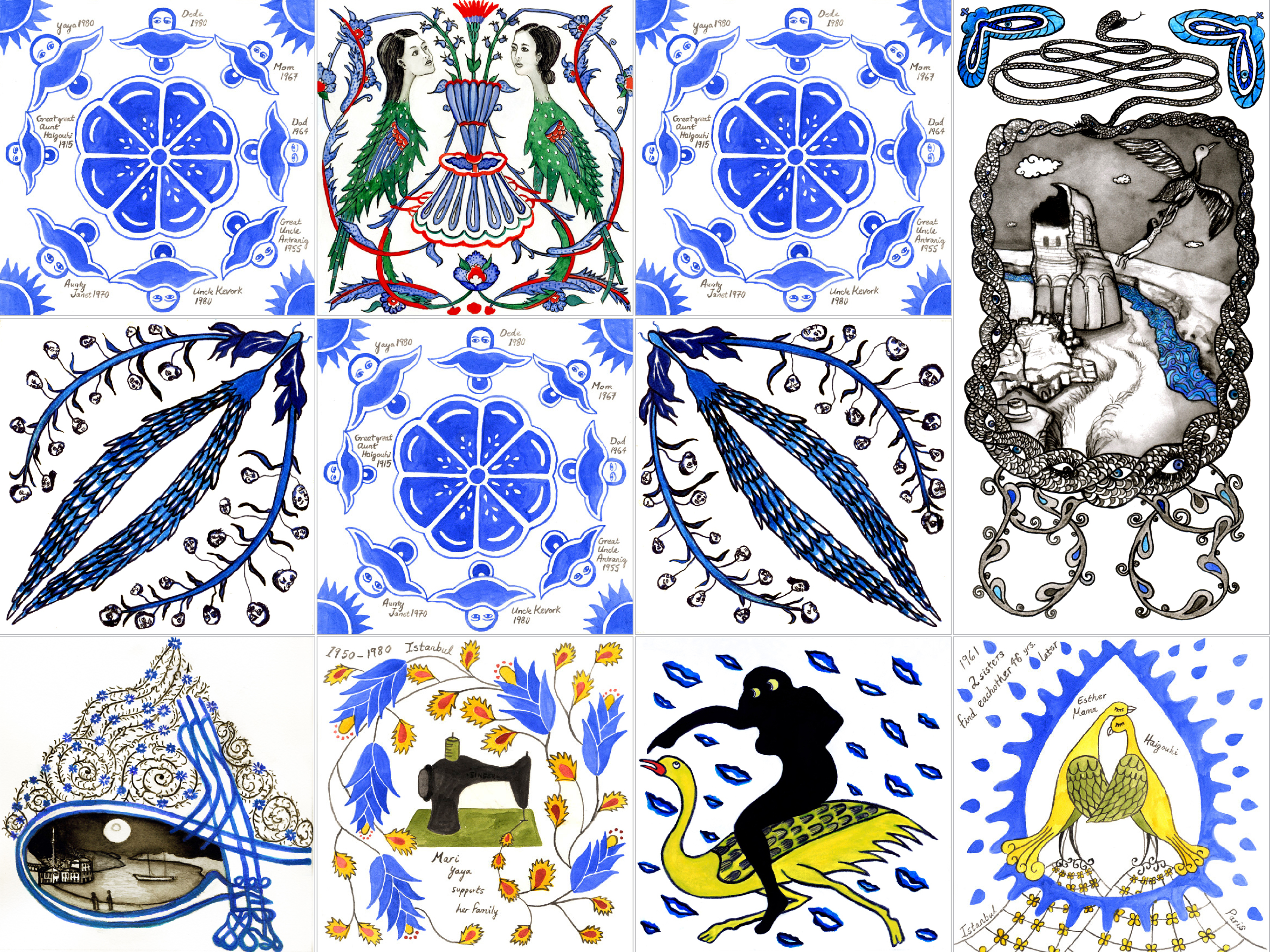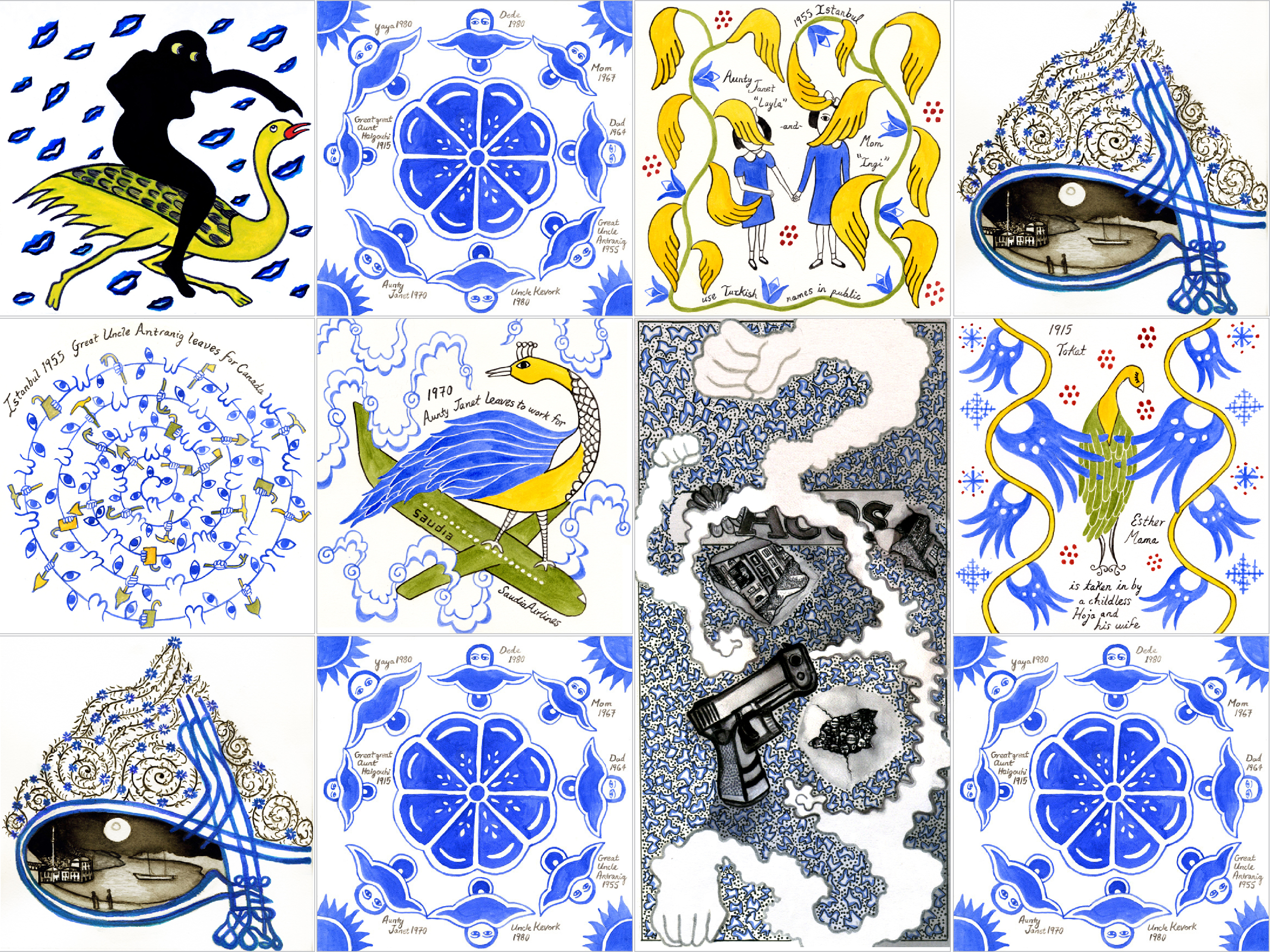 Navelstone
Collaboration with Elif Uras
Dimensions: 21″ high x 72″ wide x 72″ deep (53 cm high x 183 cm wide x 183 cm deep)
Media: digitally-printed ceramic tiles on wooden structure
Date: 2010
Navelstone is a monument to the interconnected histories of Armenians and Turks in Ottoman era ceramic art traditions. The navelstone is the central platform in the traditional Turkish bath (hamam), a heated surface where people gather to relax or to be scrubbed. Our sculpture functions as a site of rebirth, realized through a direct confrontation with personal and public history–a figurative shedding of dead skin.
Our tiles reinterpret the Ottoman traditions of Iznik and Kutahya by using their collective visual vocabulary of motifs as a framework for narrative elements. Elif presents a contemporary perspective on the role of Armenians in Turkish society and culture (both historical and current), while Linda details episodes of her family's story in Ottoman and Republican Turkey.
Both of us share a cultural legacy in the rich traditions of Iznik and Kutahya, which under Ottoman patronage and with the labor of Turkish and Armenian artisans, among others, flourished in the 15-19th centuries. Our intention is to bring tiles from these Ottoman centers together, thus underscoring a shared cultural legacy that is neglected under the weight of historical tragedies and animosity between two nations.
–Linda Ganjian and Elif Uras
Navelstone was commissioned for the Blind Dates Project and was shown at Pratt Manhattan gallery from November 2010–February 2011.
Images of Linda's tiles: