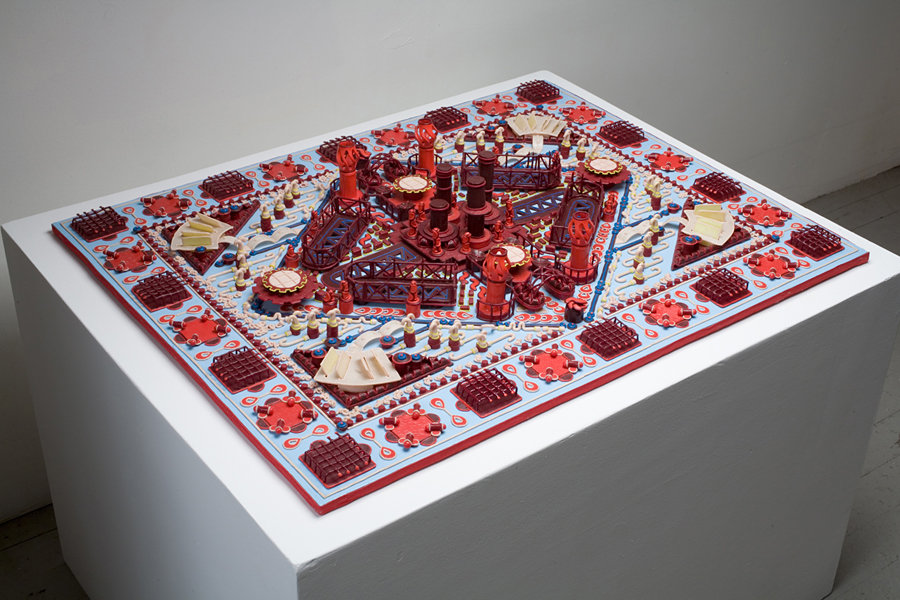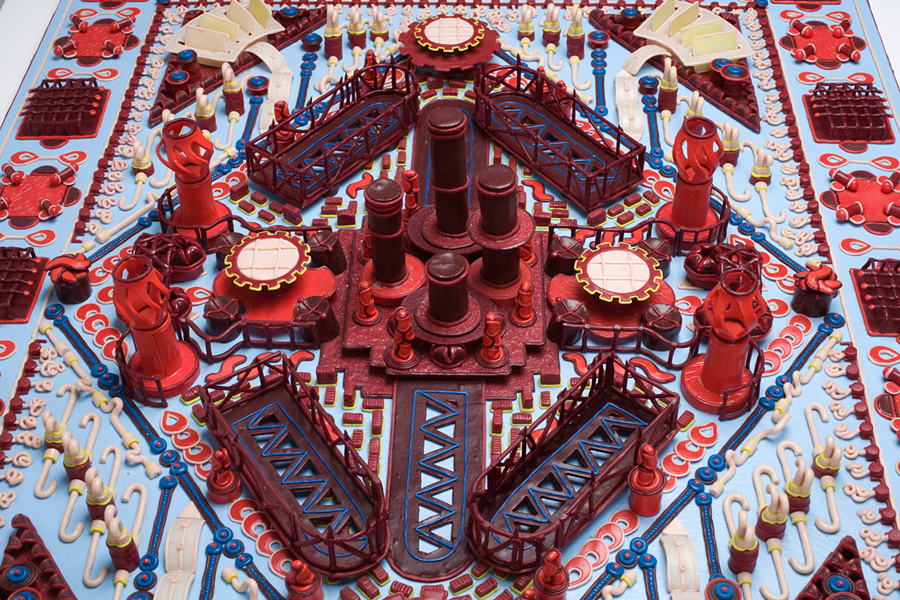 Ode to Disappearing Smokestacks
Dimensions: 5" high x 24" wide x 34" deep | 13 cm high x 61 cm wide x 86 cm deep
Media: polymer clay, varnish, glue, wood, trim
Date: 2005
Ode to Disappearing Smokestacks was inspired by the slow removal of the smokestacks from the Shwartz power plant, a 19th century structure located near my studio in Long Island City, Queens. The building was being converted into luxury residential spaces, like so much of the waterfront areas in Brooklyn and Queens. I wanted to celebrate the ornamental elements of this building (many of my miniature forms are based on architecture details from the building, such as windows, grate covers, etc.), while marking this time of rapid gentrification in the history of NYC. I used the carpet structure as a foundation to bring together two ornamental vocabularies and to add a symbolic dimension to the sculpture. Ultimately, I see this sculpture as a bittersweet tribute to an architectural gem from another century.