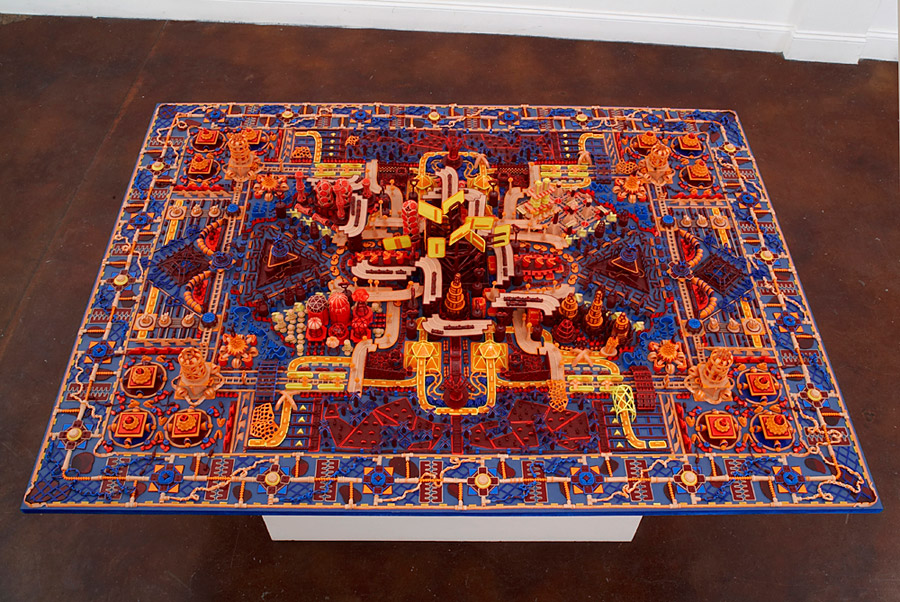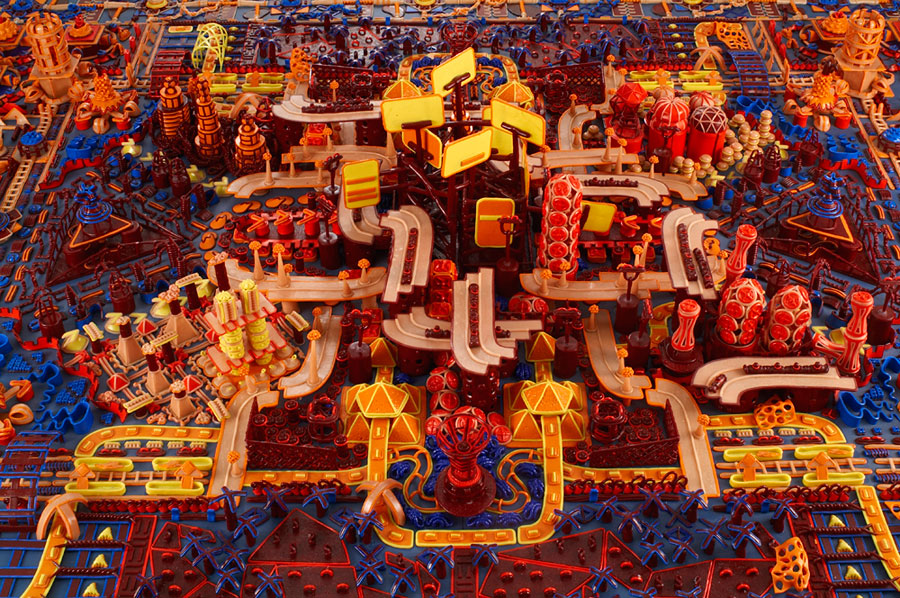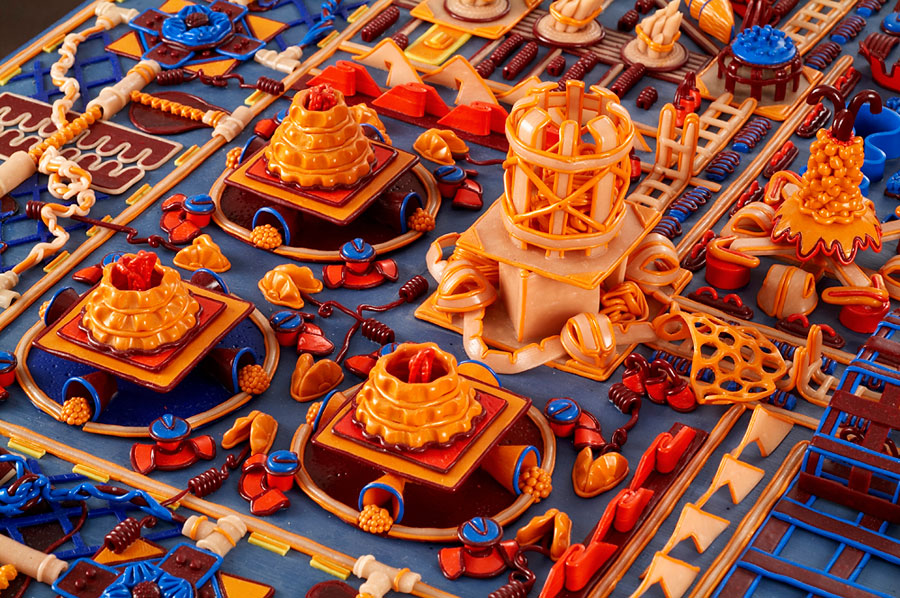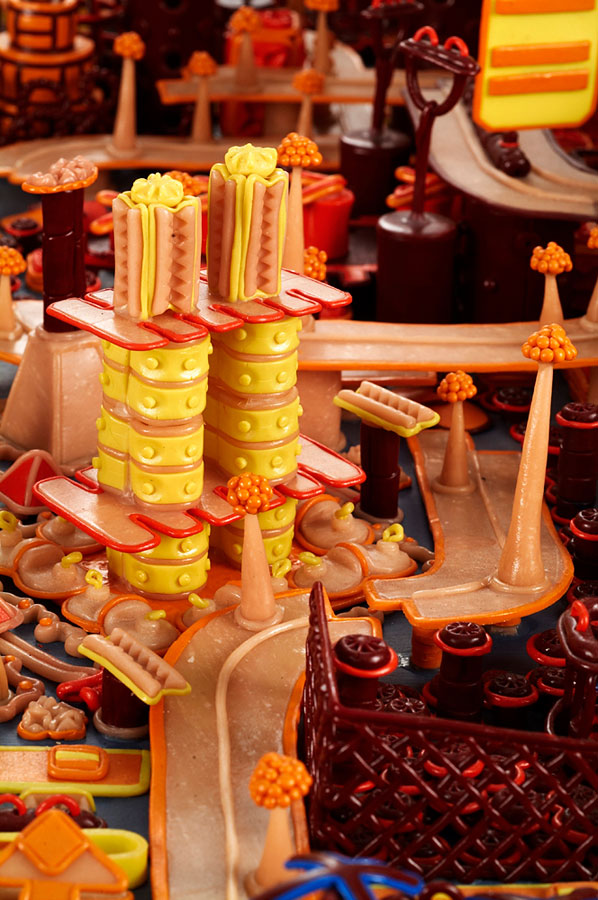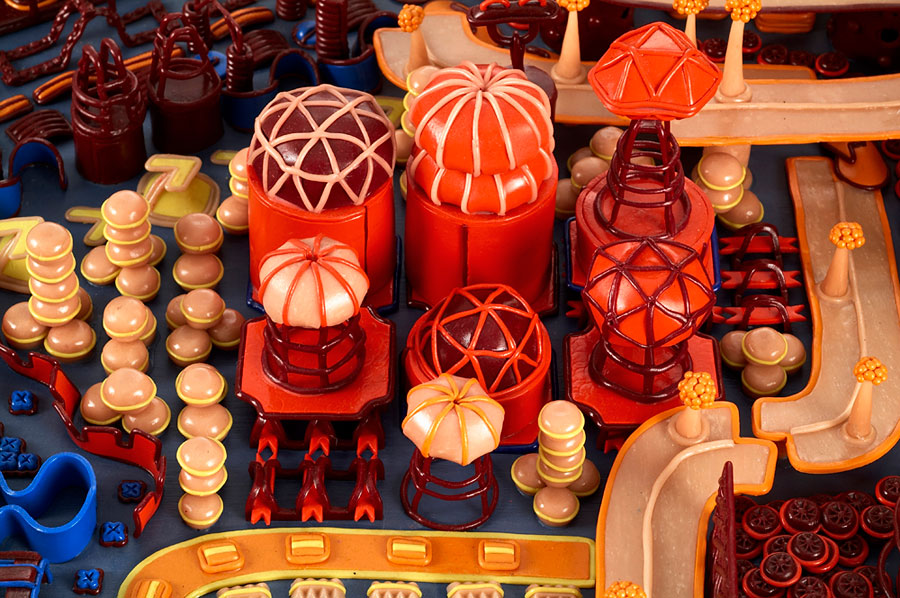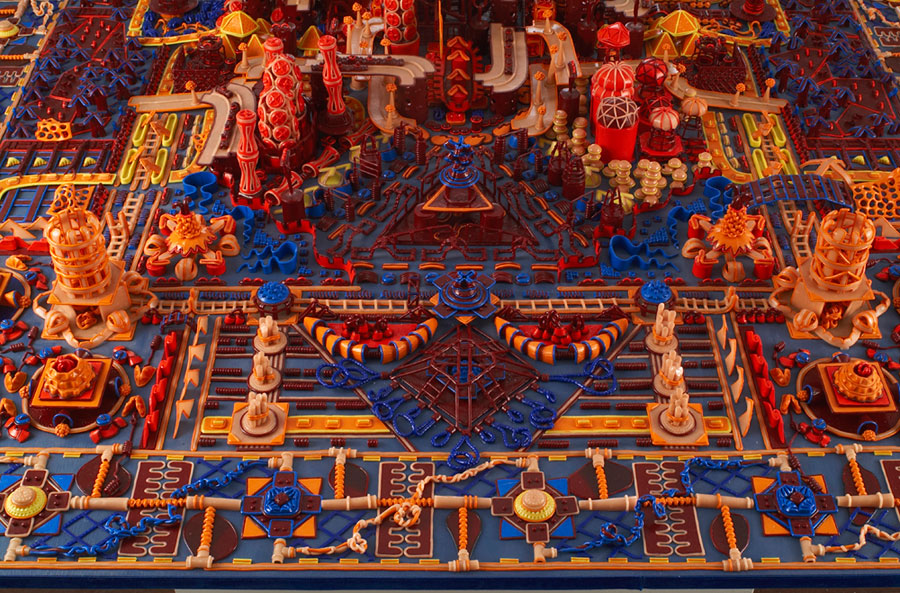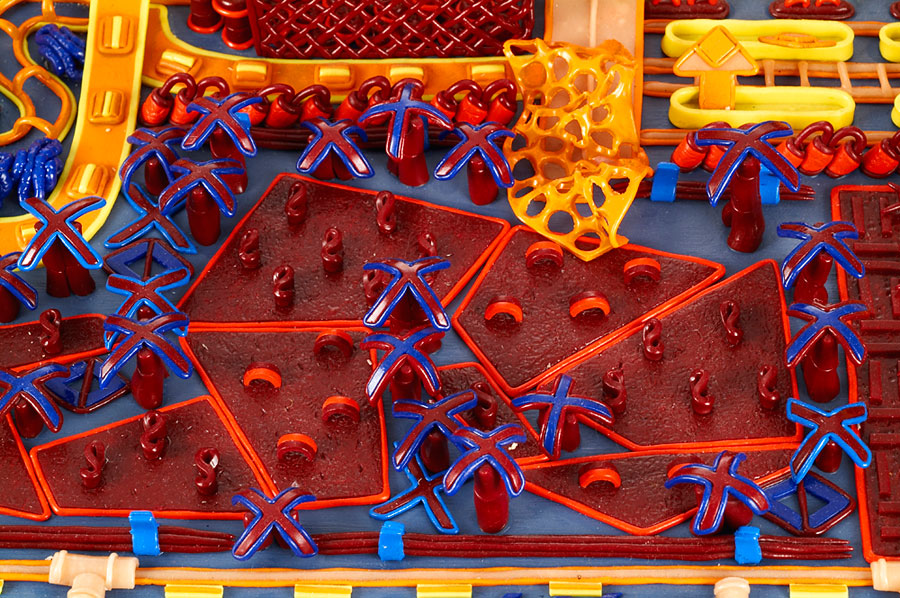 L.I.C. (Lovely Infrastructure Capriccio)
Dimensions: 66" wide x 48" deep x 6" high (on 24" high pedestal) | 168 cm wide x 123 cm deep x 15 cm high (on 61 cm high pedestal)
Media: polymer clay, varnish, glue, wood
Date: 2006
L.I.C. (Lovely Infrastructure Capriccio) uses the Middle Eastern carpet—for its visual richness as well as its symbolic weight—as a framework to present a vast landscape of miniature handcrafted forms that evoke sensations related to my experience of Long Island City, Queens, where my studio is located. The neighborhood is characterized by a discordant mix of industrial and residential spaces, highway over- and under-passes, interecting subway and commuter trains, and a towering display of billboards over the horizon. The minute sculptures are modeled after these elements and textures, while taking them beyond the literal. Ultimately, the work is an attempt to contain memories and impressions of physical and psychological spaces and to present them in a highly-organized manner, as a way of transforming the ephemeral into symbolic form.