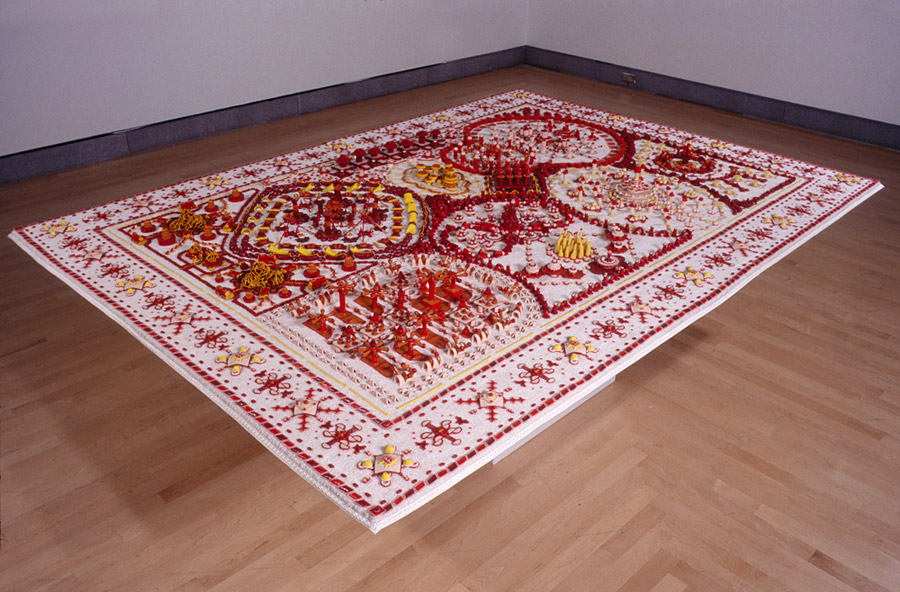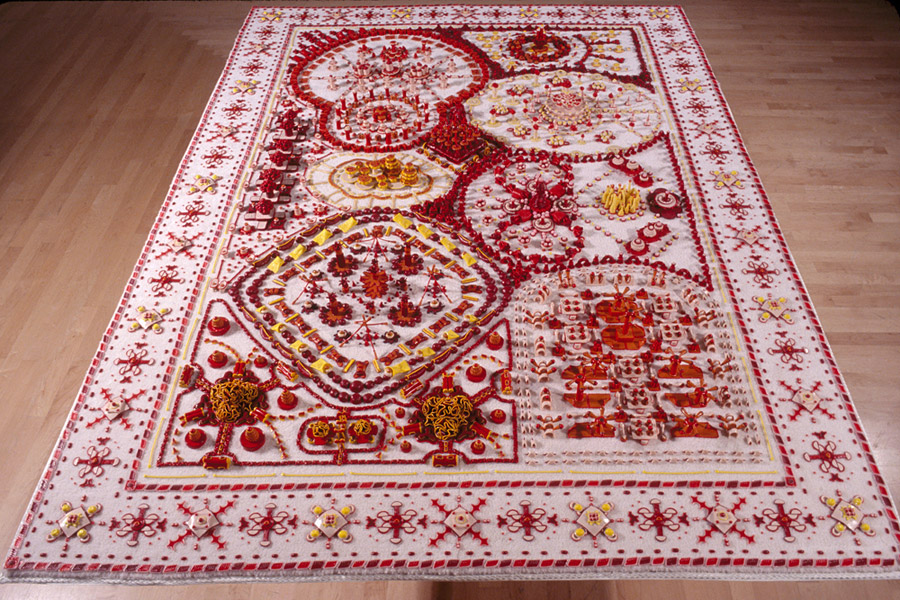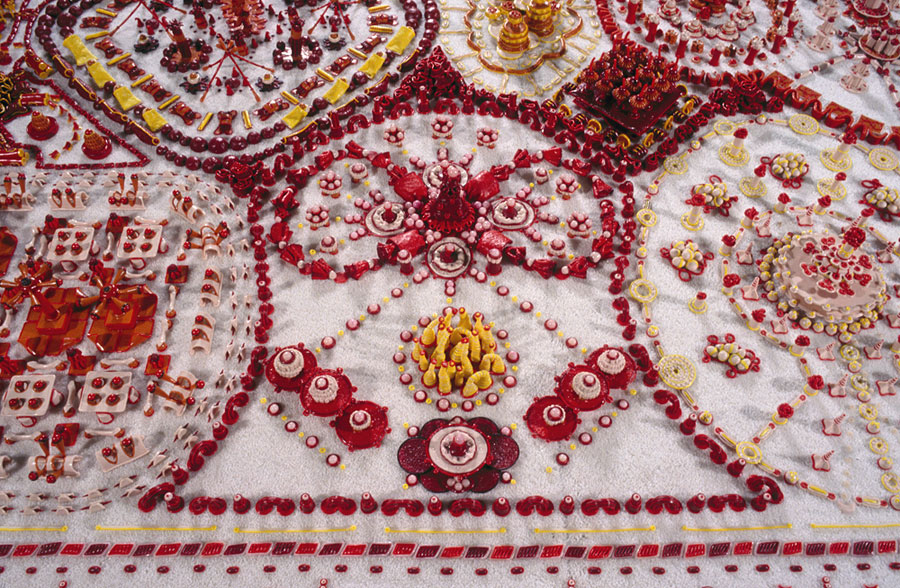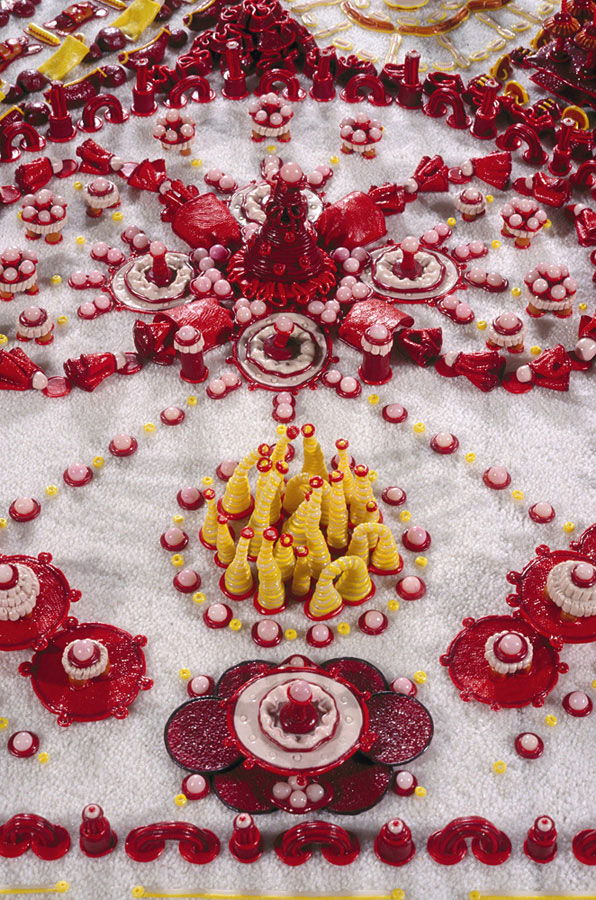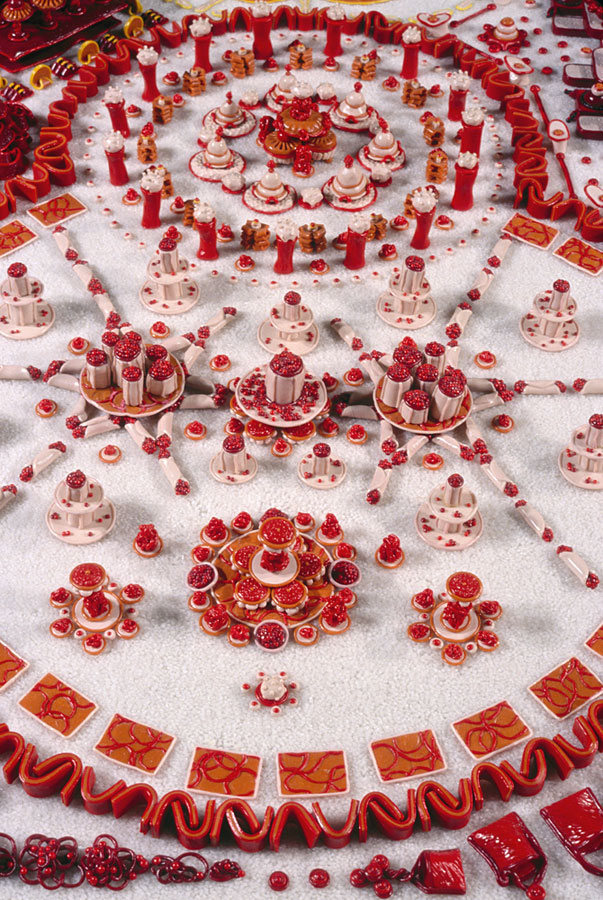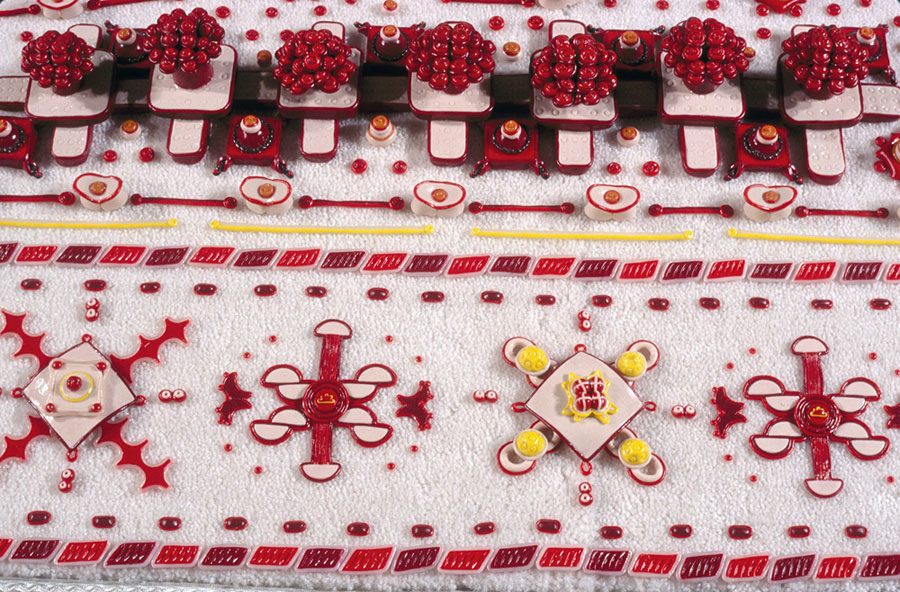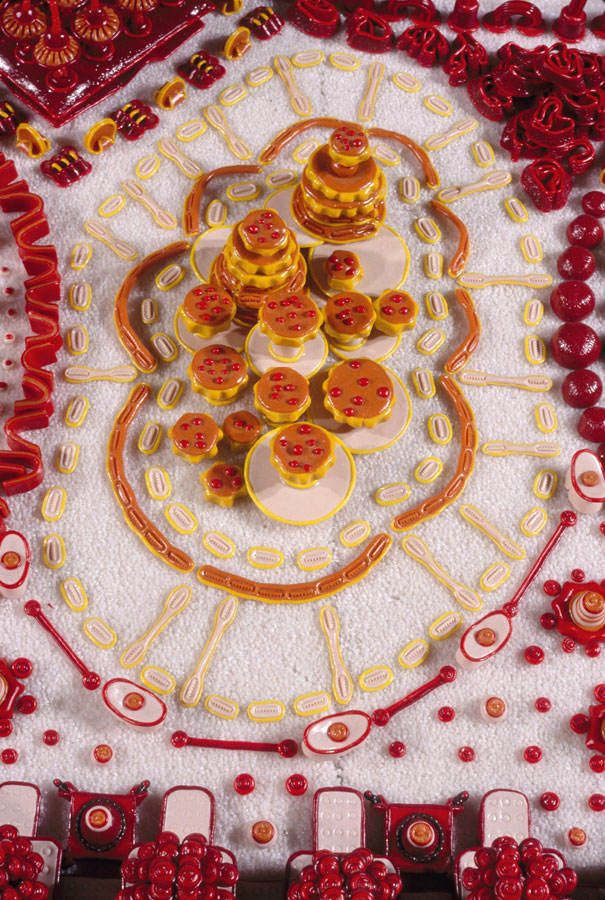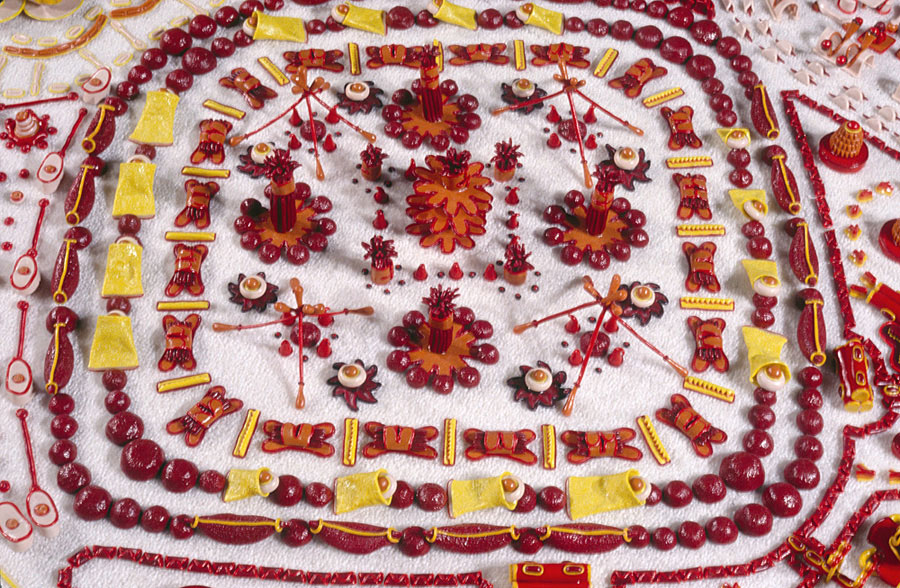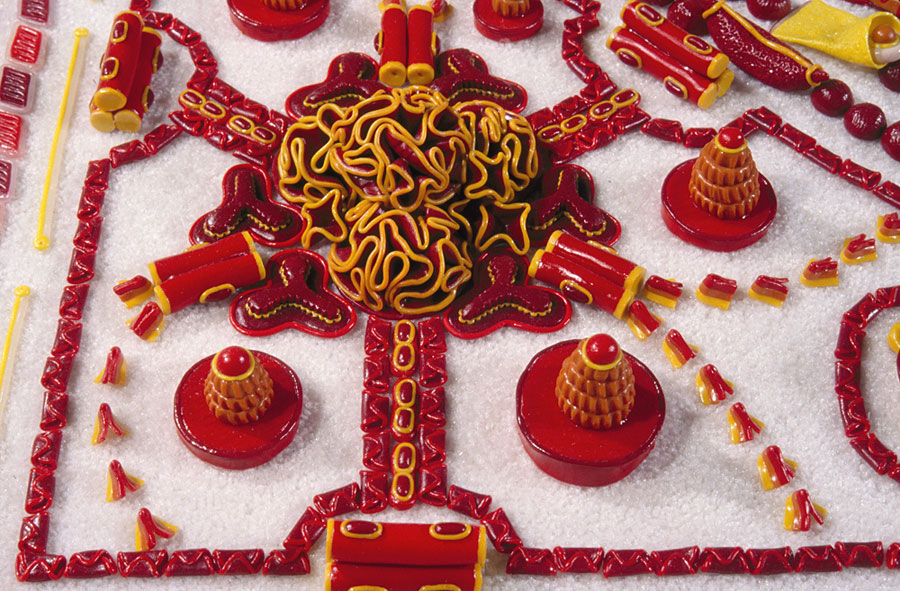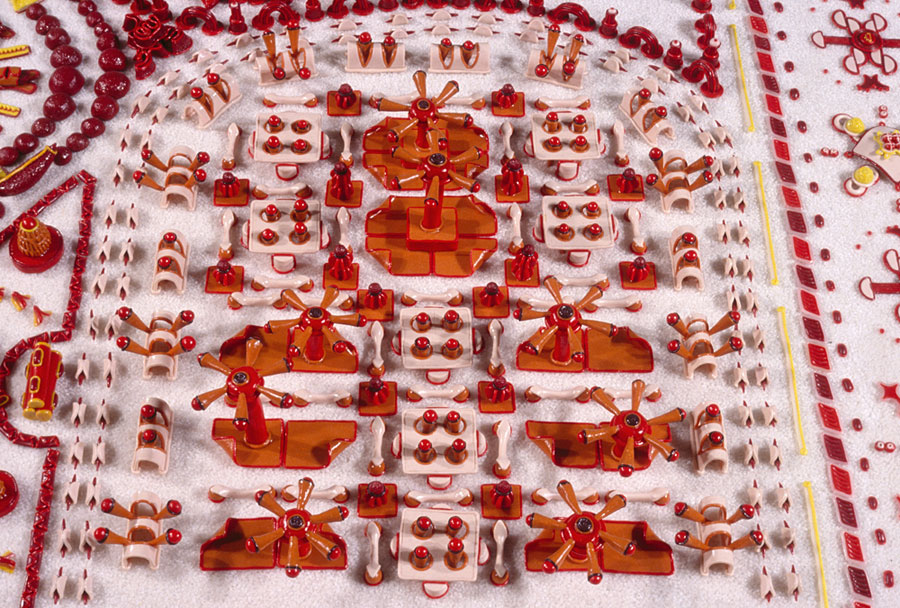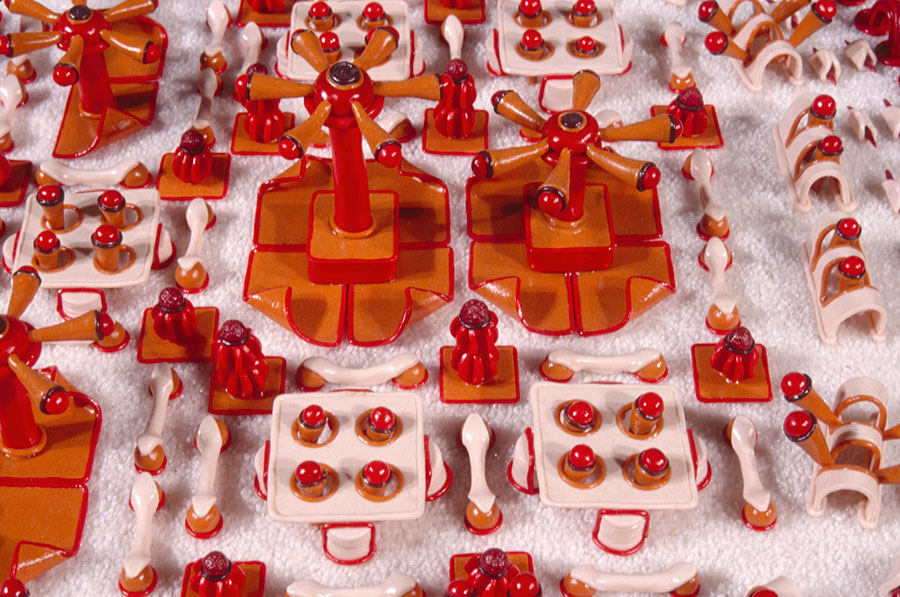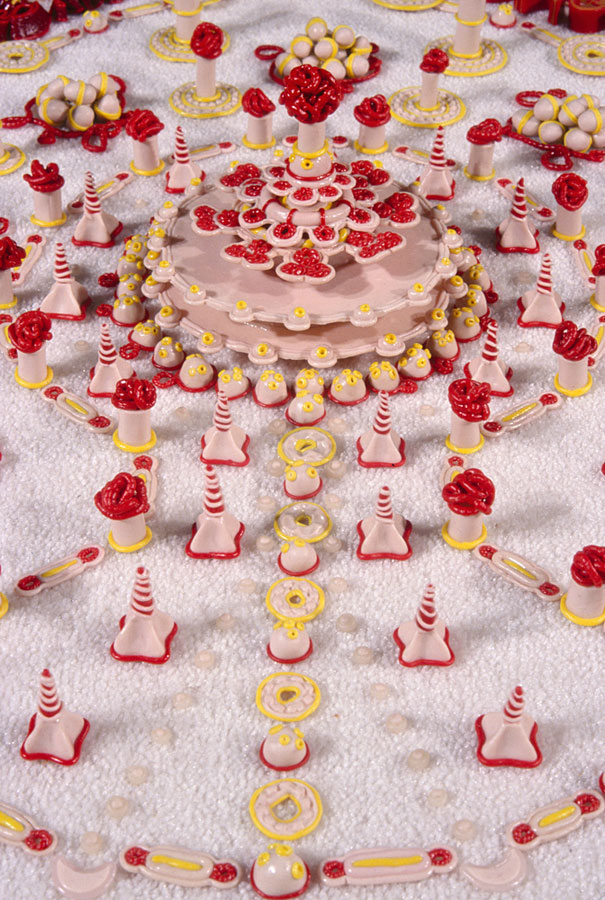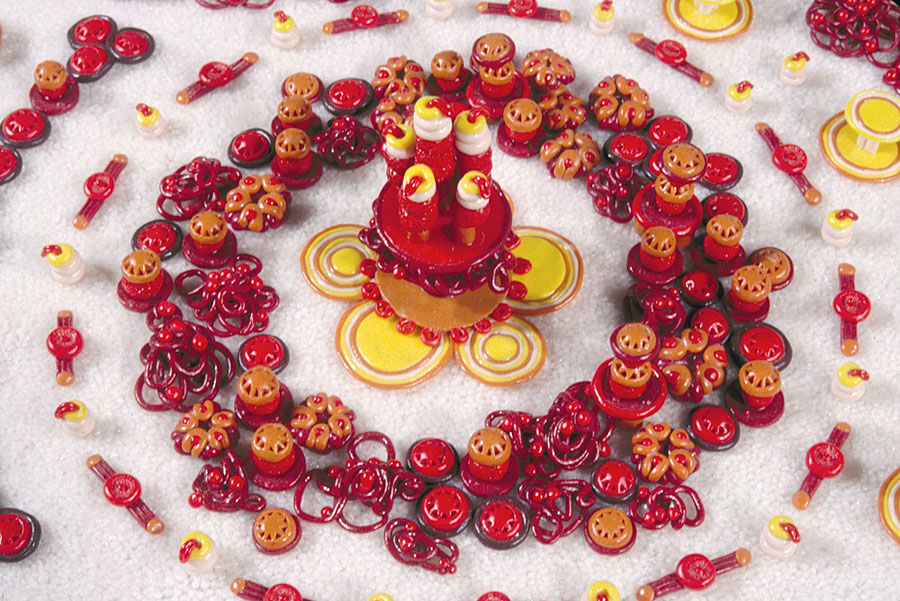 It Must Have Been a Happy Time
Dimensions: 0.5′ high x 5′ wide x 7′ deep (on 2′ high pedestal) | 15 cm high x 152 cm wide x 213 cm deep (on 61 cm high pedestal)
Media: polymer clay, white carpet, trim, glue, wood
Date: 2005
It Must Have Been a Happy Time is a continuation of my interest in detailed miniature forms acting as symbolic landscapes. Modelled after a Middle Eastern carpet, the sculpture involves an intense level of decorative design. Individually crafted polymer-clay forms, often molded against everyday objects, create patterned landscapes on a bright-white shag rug. Instead of the religious symbolism typical in Middle Eastern carpets, my abstracted forms represent the spirit of an American childhood: brightly colored and playful, biomorphic and fantastical, but sometimes crossing over the edge of sweetness into the grotesque. I strive to present a wide range of forms to trigger many associations. I hope for the rug to be a map of my imperfect recollection, outlining the memories and sensations of childhood.